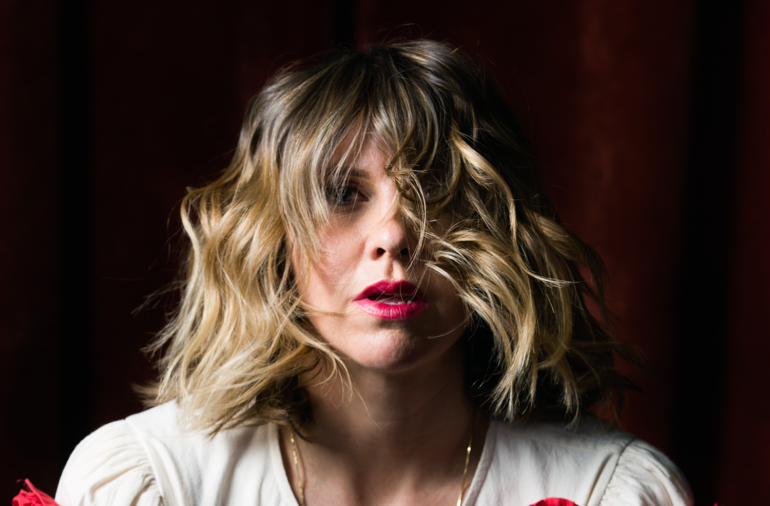 Sarah Neufeld
Booking Agent : Ricky Biondetti
Detritus challenges the listener to push past the initial implication. Dig deeper. It's in the organics of it all. The messiness of its inception and its influences. As the flowers bloom in the spring of 2021, and after a year of global sadness, here is the album that offers resistance, and inspiration to unite music and movement in an ongoing collaboration of purposeful healing.
Detritus offers a patient, gorgeous evolution of Neufeld's sound: a soft and open-hearted musical landscape, where instead of being filled with striving, the sound is abiding and reflective. Neufeld, who trained in various dance modalities throughout her youth – brings her customary kineticism to these pastorals, like the song of shapes in motion. Yet the movements are different than they have ever been: inward-turning and outward-facing, deliberate and generous, acknowledging the world with a love that will not flinch. And to face realness. To Neufeld as she reflects on album opener Stories, are "the stories we've told ourselves that we can no longer believe."
It all originated with a collaboration: in 2015, Neufeld was invited to appear on stage with the legendary dancer/choreographer Peggy Baker. Baker had prepared a solo piece based on work from Neufeld's second album, The Ridge, to which Neufeld added an original lyrical prelude. The live result was an incendiary duet, almost a sort of faceoff, which left each artist unsatiated. They agreed to reunite for a more extended collaboration – a full-length show with Baker's company, where Neufeld would write to (and perform music alongside) Baker's choreography.
And the interaction of music and movement prevails in the ethos of her newest full recording, with only one track "The Top" written without bodies moving in front of Neufeld and it was significant. "At the time I was writing The Top, I was stumbling into the eviscerating experience of dismantling my life; the regret and acceptance of which I've struggled with immensely. In the heart of that period, I found myself in a place of extreme rawness, vulnerability and honesty. It was from that place that I composed the rest of this body of work."
With the title track, Neufeld reveals, "The composition came about mostly through improvising to the movements of one dancer; myself on violin and Jeremy subtly adding drone and synth elements. The album version was graced by Stuart Bogie's delicious flute choirs."
Neufeld worked throughout the process with her Arcade Fire bandmate Jeremy Gara, whose drums, synths and ambient electronics co-anchored the Peggy Baker shows and helped shape the reimagined album versions. She would go on to add her signature foot pedal bass synth and ethereal vocalizations, bringing in Bell Orchestre compatriot Pietro Amato's sonorous French Horn swells, and woodwind wizard Stuart Bogie as a one man flute ensemble, layering clusters of chords atop Neufeld's luminous compositions.
Neufeld's influences range from Bartok, to Arthur Russell, to Aphex Twin. Detritus will be Neufeld's third solo album following acclaimed debut album Hero Brother which was produced by Nils Frahm. In 2015 Neufeld released Juno award winning Never Were The Way She Was with celebrated saxophonist and collaborator Colin Stetson, and in 2016 Neufeld released her second solo album, The Ridge.
Tourdates
No shows booked at the moment.