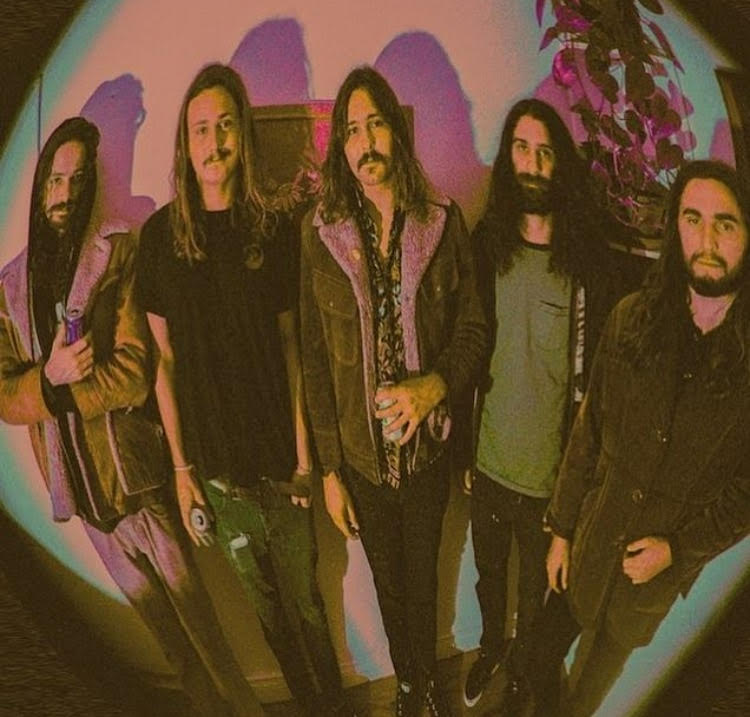 Sacri Monti
Booking Agents : Ricky Biondetti & Greg Feller
SoCal five-piece Sacri Monti traffic in liquefied kosmiche bliss. The natural word to follow that is "exclusively," but that's not quite true in this case, as it would indicate a single-mindedness that neither they nor their self-titled six-track/43-minute Tee Pee Records full-length debut actually possess, the album instead working in a natural-flowing, bright toned spectrum of guitar-driven, organ-laced classic heavy psych, six-stringers Brenden Dellar(also vocals) and Dylan Donavon, Evan Wenskay (organ, synthesizer), bassist Anthony Meier (also of Radio Moscow) and drummer Thomas Dibenedetto (also of JOY) touching on progressive ideas and methods without going full-on krautrock noodle or losing their sense of groove.
Sacri Monti is an exciting opening salvo from an act whose promise feels written into each of its jams, and whose balance between songcraft and improvisation serves as an immediately distinguishing factor amid an increasingly crowded Southern Californian heavy psych scene.
Tourdates
No shows booked at the moment.