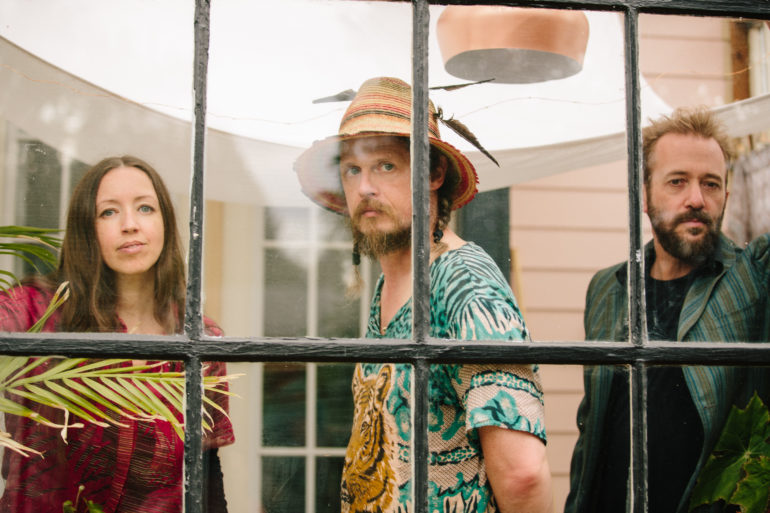 OLD TIME RELIJUN
Booking Agent : Federico Zanatta
Old Time Relijun are the rarest breed of band. Insatiable, living raw, always on the margins and consistent as hell. You know what to expect and yet never have any clue what's going to come next. Old Time Relijun give sweaty, compulsively danceable performances that never fail to inflame their audience. Their songs are simple but no one else in the world could imitate them. Their albums are packed with sing-along hits, mixed with sonic experiments and inside jokes. Their loose swagger belies years of practice, fastidious arrangements and gut-level understanding of how music hits you.
Old Time Relijun was born on January 1st, 1995 in a dark and moldy basement in Olympia, Washington. After self releasing their debut album, They then began their long association with Calvin Johnson's K Records.
Old Time Relijun maintained its singular identity through every musical landscape over the next dozen years.
The band toured through 2008 and then quietly parted ways.
2019 reunites Old Time Relijun with newfound level of passionate indignation and a deeper musical vocabulary. Old Time Relijun makes music for the revolution from a restless energy that has never settled down. This is a band that prefers its walls sweaty and smashes the shit out of every single sound you hear.
The new album, Musicking, will be released via K Records on November 5th 2021.
Tourdates
No shows booked at the moment.