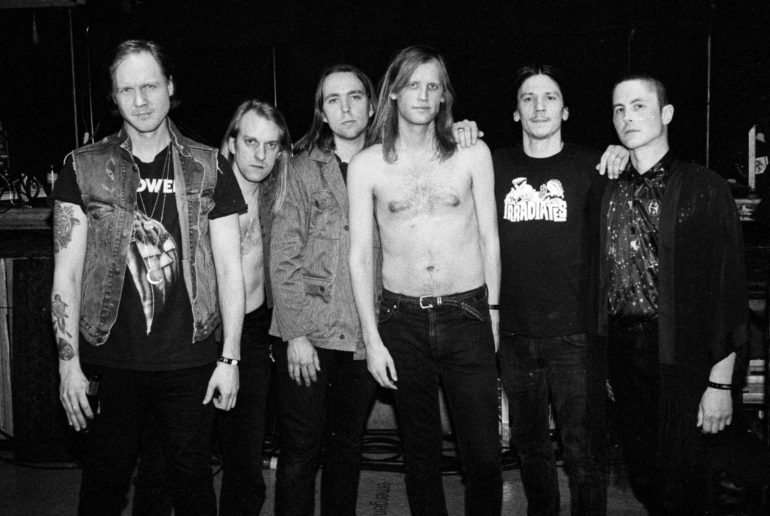 OKKULTOKRATI
Booking Agent : Ricky Biondetti
Okkultokrati are keeping their fire alive with their new album La Ilden Lyse, which translates roughly as «Keep the Fire Burning» on Southern Lord.
'Okkultokrati has always been more than being a band, making music, touring and making music. Striving to be something beyond the mundane and trivial. It's an attitude. In defiance. To everyone and everything. To not chase after trends. To seek truth in music wherever it takes you. To be an outsider and an outlaw, even though it makes you a freak. La Ilden Lyse is music for the misguided, the conspiratorial, the unappreciated and unwanted. It's black outlaw metal. It's a beacon in the dark, for desperate times.' – Dionysiac
La Ilden Lyse is an album of pure, cold, grim rawness. Themes of enduring life, transcending death, worshipping the moon, and triumphant, satanic darkness are all at play here, and the album sounds harder, faster, and more nasty than ever.
No more messing around. Keep it black, keep it metal, all the time.
Tourdates
No shows booked at the moment.