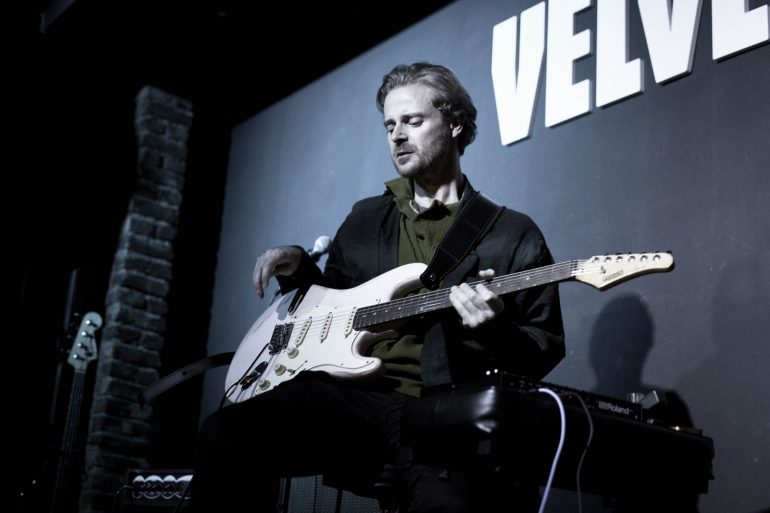 NEBULOSA
Booking Agent : Giorgio Salmoiraghi
"Open the gates to the mystical world of NEBULOSA. In one long amazing improvisation, morphing sounds and atmospheric drones creep forth from the crocked fingers of the eccentric savant, Joel Fabiansson."
Anna Von Hausswolff – Pomperipossa Records
NEBULOSA is the solo guitar project of composer, improviser and guitarist Joel Fabiansson. Based in Gothenburg, Sweden where he is a big part of the jazz/impro and noise/rock scene with his unique, special musical voice on the guitar.
Joel's own words about the project: "NEBULOSA was a way for me, in live situations, to have all my imagination come to life and to be in control of every nuance of the music. Through improvisation, I am able to create spaces and atmospheres that corresponds specifically with that moment and place in time." – The first LP album was recorded in a vast church-like greenhouse in Gothenburg during a two hour impro session, surrounded by hundreds of plants and trees, and is already sold out on Anna Von Hausswolff's Pomperipossa Records.
Joel's work has been much appreciated so far all around the world, both as a contributor and guitarist with the world-famous singer and organ player Anna Von Hausswolff, as part of Xenia Kriisin's band, but also as the solo artist NEBULOSA.
Nebulosa toured Europe in early 2019 and with William Fowler Collins (SIGE Records) in fall 2019 and has new music upcoming for 2021.

facebook
pomperipossa records
soundcloud

Tourdates
No shows booked at the moment.