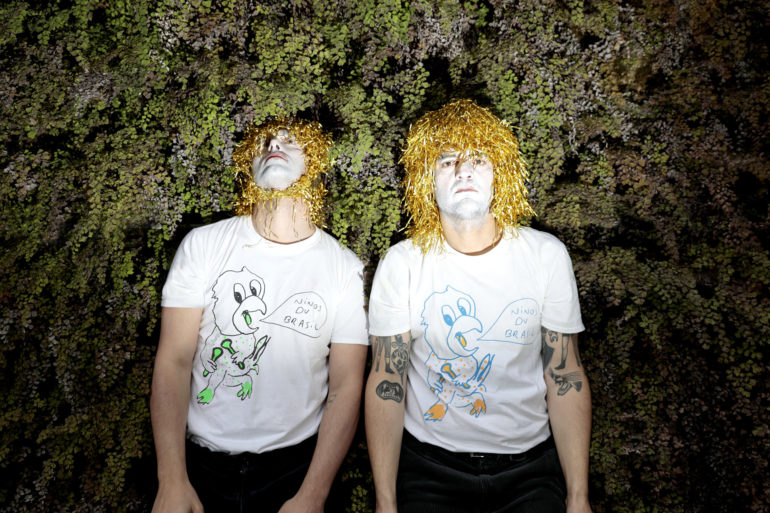 NINOS DU BRASIL
Booking Agent : Marco Portello & Ricky Biondetti
Ninos Du Brasil is a project whose origins and background have remained shrouded in mystery. Dedicated to a bold and unlikely mixture of noise, batucada, samba and electronic, their sporadic live
appearances have already become legendary and mythological.
Be it a punk squat in Belgium or the famous Venice Biennale of Architecture, Ninos Du Brasil, without fail, rally the troops, from every walk of life, and create some of the biggest festival style parties on the dancefloor.
For those fortunate enough to have witnessed Ninos Du Brasil live, their stories comprise of otherworldly experiences. NDB's condensed yet intense set is a fervent intermixture of old school techno, stadium spirit choruses,
Carnival style parade celebrations unified with the physical intensity of old-school hardcore shows.
official
instagram
bandcamp
facebook

Tourdates
No shows booked at the moment.