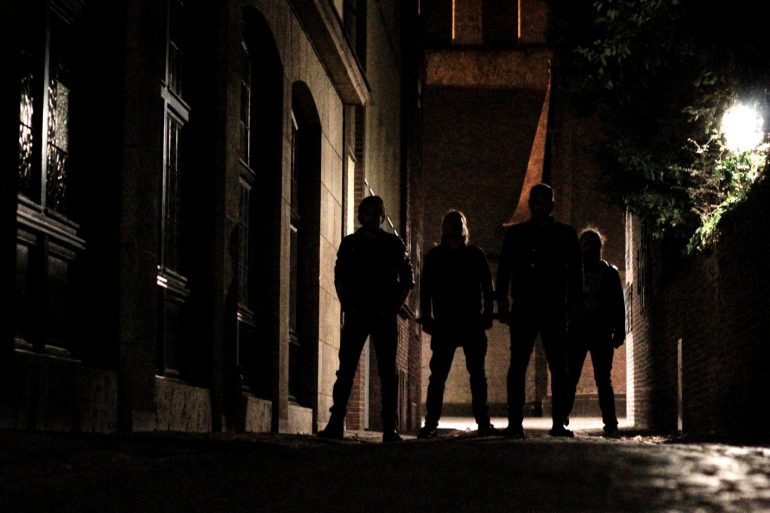 MORAST
Booking Agent : Greg Feller
MORAST take the listener on a heavy ride that is gloomy and abysmal: "The Palingenesis" is the new 7″ EP by German Blackened Doom band MORAST, released in May / 2021. Written in pandemic isolation the two new songs reflect the claustrophobic atmosphere of its time and are a resumption of the band's fierce and obscure path to complete and total darkness.
It's the first release with new vocalist Z., formerly known for his work with Nagelfar, Endstille and Graupel after their second album "IL NOSTRO SILENZIO" was released by VÁN RECORDS and TOTENMUSIK in September 2019.
It gets darker, it gets more bitter, it gets more oppressive. These "noises inside the head" mark the band's biggest moving production to date and show their importance in the field of Black Doom Metal. Recorded and mixed by Michael Zech (The Source Studio) and mastered by Victor Santura (Woodshed Studio), the band pushed their obscure path into wider fields of the extreme in terms of both sound and songwriting. No matter if they get more aggressive ("Nachtluft"), more atmospheric ("Il Nostro Silenzio") or even more sinister ("RLS"), all songs follow a common thread: Darkness!
The band is an experienced and not-to-be-missed live-formation and able to shatter every venue's wall. In the name of their new big album, they are ready to roll over you.
Tourdates
No shows booked at the moment.