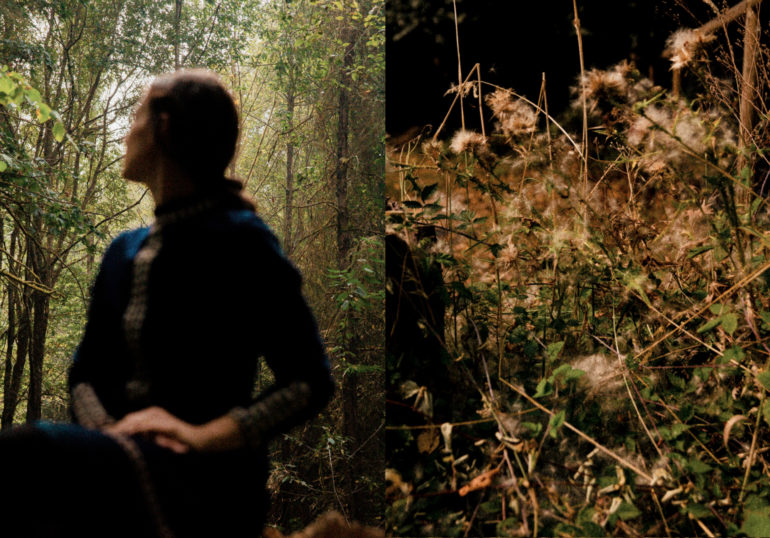 MAMIFFER
Booking Agent : Giorgio Salmoiraghi
The long-arc vision of Faith Coloccia has deftly traversed a sonic terrain with an emotional depth and compositional restraint rarely found in contemporary music. Across multiple albums, EPs and splits, she and her collaborators have tapped into the passionate elements of life—the sublime joys and the harrowing losses – while also providing a score to the less definable moments; the pensive times of solace, the dissonant chapters of uncertainty, and the meditative sojourns.
Mamiffer's "The Brilliant Tabernacle" (2019) transmutes darkness and rejoices in the force of life by illuminating the beauty of creation. Beginning with a foundation of piano, organ, and voice, Coloccia enlisted her partner and long-time collaborator Aaron Turner (also in Sumac and Old Man Gloom), along with a congregation of auxiliary musicians to help her construct "a guiding light" in the form of seven songs.
Faith Coloccia's music as Mamiffer behaves as a living organism that feeds off its surroundings as it multiplies and evolves to live in harmony with its environment. This malleability is presented in Mamiffers's latest record, Mettapatterning For Constellation – out in November 2020. The album features two incarnations of a single composition by Faith Coloccia, commissioned by the Sacrum Profanum Festival in Krakow, Poland. The A Side documents the 2017 live presentation of "Mettapatterning For Constellation" as performed by the Półdzielnia Muzyczna Contemporary Ensemble, orchestrated by Eyvind Kang, conducted by Mateusz Rusowicz, and mixed by Randall Dunn. The B Side features the initial pre-notation home recording of the composition, "))((Mettapatterning For Constellation " as performed by Faith Coloccia, Aaron Turner and percussionist Jon Mueller (also part of the lineup on "The Brilliant Tabernacle", 2019).
Together the two new tracks not only depict the emotional depth and textural vibrancy of Faith Coloccia's vision, they model the organic breadth and variability of the work. The two versions have distinct intentions and diametric harmonic spiritual relations. A perfect metaphor for Mettapatterning For Constellation would be that of eukaryotic organisms: those that can live freely as single cells, but can also aggregate together to form multicellular reproductive structures, just as a lo-fi 4-track creation can evolve into its own distinct, transcribed, and orchestrated form when presented to the world.
– Brian Cook (SUMAC, Russian Circles), September 2020

official
bandcamp
SIGE records
Tourdates
No shows booked at the moment.