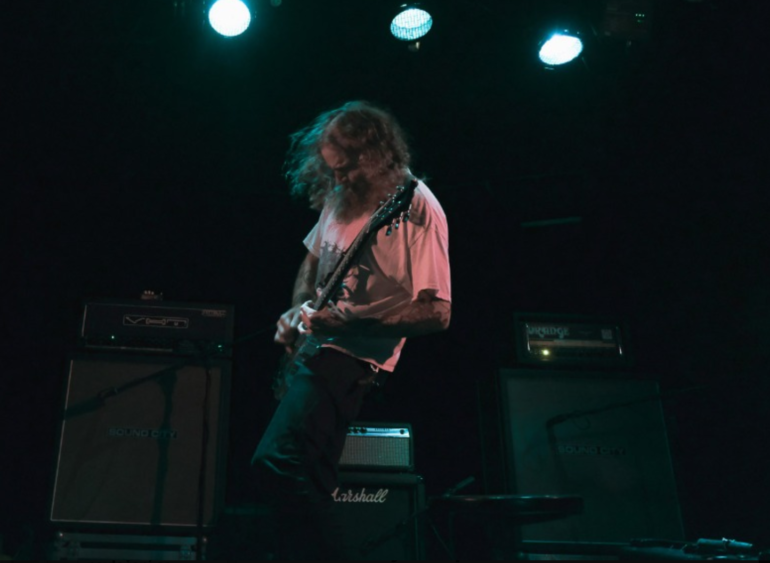 AARON TURNER
Booking Agent : Giorgio Salmoiraghi
Aaron Turner is a musician and artist based in Vashon, WA, publicly active since 1995. Most widely recognized for his role as a founding member of the metal bands SUMAC and Isis, and has also participated in projects such as House of Low Culture, Jodis, Old Man Gloom, and Mamiffer.
Active primarily as a guitarist, he has maintained an abiding interest in tethering conscious content to subverted uses of the instrument. His output has been informed by lifetime involvement with underground metal/punk, often materializing in highly abstracted forms utilizing improvisation and longform composition.
He has collaborated with artists such as Tashi Dorji, Justin Broadrick, Masami Akita, Caspar Brötzmann, Keiji Haino, Daniel Menche, Stephen O'Malley, Kevin Martin/The Bug, James Plotkin and many others. Turner is the founder/art director of Hydra Head Records, and more recently the co-founder SIGE Records with partner Faith Coloccia. Current projects include ongoing work with the bands SUMAC, Mamiffer and Old Man Gloom, as well as solo performances/recordings, and collaborations with Jon Mueller and Jussi Lehtisalo of Circle.
After being one of the most followed on Roadburn Redux Festival, he will release on Trost Records a new album at the end of 2021.

Tourdates
No shows booked at the moment.