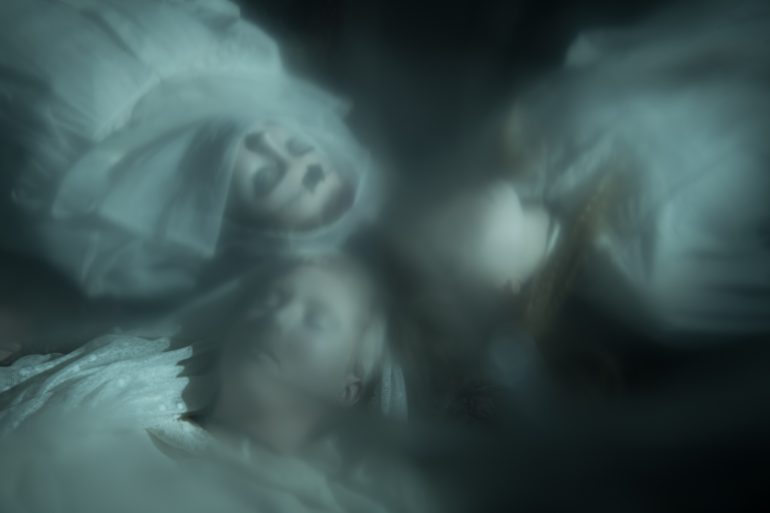 KÆLAN MIKLA
Booking Agent : Ricky Biondetti
Booking Agent Latin America : Diego Bustamante
Kælan Mikla, an Icelandic synth-punk trio formed in 2013. They released their debut album with Fabrika Records (She past away, Selofan, Lebanon Hanover) in July 2016 and are now working on their second album. Kælan Miklas roots dangle both in avant-punk poetry and drifting, dreaming dark wave, but who blend them in a manner that is both eccentric and electrifying.
It's too good to be no wave, moving instead into that clinical early 1980s synthwave, music that's so cold it'll make your breath freeze. Kælan Mikla is one of the most immediately intriguing bands to emerge from those pastures in years. Dropped tuned meandering basslines furrow their way over and across evil synthesizer minor chords while programmed beats hammer down like sheet lightning on a winter's night. Singer, Laufey Soffia looks like she's in a trance while delivering tales of doom and despair in Icelandic. They have become known for creating unique atmospherics during their live shows, performing ritualistic behavior to a low drone punctuated by punches, vocals that hang in the mist before merging with the air, then reaching out to grab your throat. You come away from seeing them live wondering if it's really over, as you can still feel icy fingers reaching towards you.
Tourdates
No shows booked at the moment.