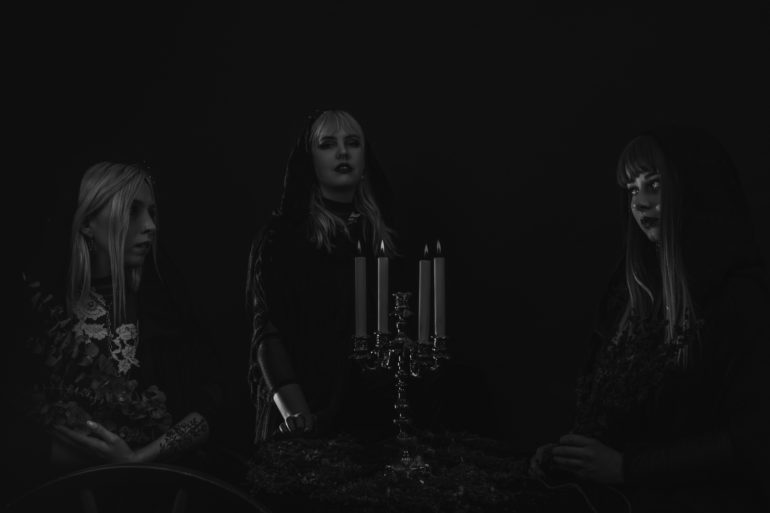 KÆLAN MIKLA
Booking Agent : Ricky Biondetti / Wade Black
Booking Agent Latin America : Diego Bustamante
Kælan Mikla was founded in 2013 as an entry in a poetry competition. In the following years they continued to emerge and establish themselves as a solid part of the Reykjavik grassroots scene. In 2015, the song Kalt was released and attracted a lot of attention abroad. Subsequently, the band began performing with various well-known bands abroad. Over the past five years Kælan Mikla have travelled continuously and have released three LPs. Robert Smith, the front-man of the immortal band The Cure is a big fan and has booked Kælan Mikla to play at the various festivals he has curated, alongside iconic bands such as Pixies, Slowdive, Deftones, as well as having them solely open for the rock band Placebo. Following the release of their third LP, Nótt eftir nótt, they have gained a large audience amongst fans of dark and dreary music, but what really makes Kælan Mikla stand out is the strong audiovisual adventure through their magical world that is constantly evolving and always leaves the crowd with a memorable concert experience. Their fourth album, Undir Köldum Norðurljósum, is released in October 2021.
Bursting with the raw punk spirit and whimsical Icelandic visions which have fueledKælan Mikla from the very start, Undir Köldum Norðurljósum takes the band'sunmistakable sound and presents it in a manner even more lush and engrossingthan before. Cinematic layers of synth, ethereal vocals sung in their native tongue, spine-chilling screams, driving bass and programmed drums combine to pull the listener deeper than ever into Kælan Mikla's world — a place of folklore and fairytales, magic and mysticism.
Tourdates
No shows booked at the moment.