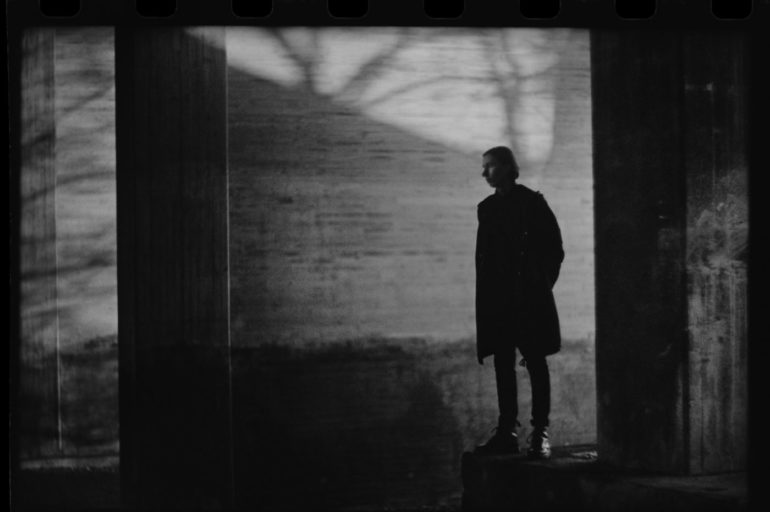 David Granström
Booking Agent : Giorgio Salmoiraghi
David Granström is a composer and sound artist based in Stockholm, Sweden. His sound work is characterized by harmonic simplicity and spatiotextural complexity, employing sounds of both synthetic and acoustic origin.
Part of Granström's practice consists in researching new methods for working algorithmically with real-time sound synthesis and precision-tuned harmony, a work which is technically realized by employing tools that he develops in the SuperCollider programming environment and other general purpose programming languages. His compositional approach revolves around creating systems that generate musical material and integrating the results with electric guitar and other physical sound sources.
Member of Sthlm Drone Society and constant collaborator and partner of Xkatedral (label/collective involving Maria W Horn, Mats Erlandsson, Kali Malone and others), David Granström's notable festival appearances include Intonal Malmö, Norberg Festival and Sound Of Stockholm, other than media installations at Stockholm KMH (multichannel fixed media), NYCEMF in New York (fixed media), generative audio-visual installations "Transpositions: from science to art (and back)" for Dome Of Visions KTH and "Patterns" for Audiorama, specially designed acoustical space focusing on contemporary sound art in Skeppsholmen, Stockholm.
The last album "Empty Room" has been released on vinyl in 2021 by the renowned experimental Swiss label Hallow Ground, also home to names like Norman Westberg (Swans), Reinier Van Houdt (Current93) and the aforementioned members of Sthlm Drone Society.
Sonically and atmospherically, the pieces on "Empty Room" (which has been mastered by Giuseppe Ielasi) simultaneously call to mind Christian Fennesz's most meditative work or the physical experience of witnessing Sunn O))) live. The album is marked by melodies and harmonies that are the product of a peculiar working process that turned the composer into an intent listener collaborating with, rather than simply using technology.
Having been invited by the self-organising artist group The Non Existent Center for a residency at the historical site Ställbergs Gruva, a defunct iron ore mine in Sweden's Bergslagen region (where he worked yet in 2019 for "TIMBRE" – fixed media project), David Granström took his guitar as a starting point for his compositional work that heavily relies on real-time sound synthesis. Working with precise tunings in order to blend the timbre of the synthesis with the harmonic structures of the composition, he created composite sound objects in which the harmonic elements blend into each other, including the actual recordings of the guitar in order to extend the spectra between non-referential synthetic sounds and embodied referential sounds. Through the re-amplification of synthetic musical materials from the inside of the abandoned mine, his original compositions were enriched with site-specific sound qualities before he further refined them in a singular working process.
In late 2021 David Granström performed at the Sofiakyrka in Stockholm and at Cologne Ambient Festival at the church of St. Aposteln, where he also gave a lecture/seminar on experimental music.

Tourdates
No shows booked at the moment.