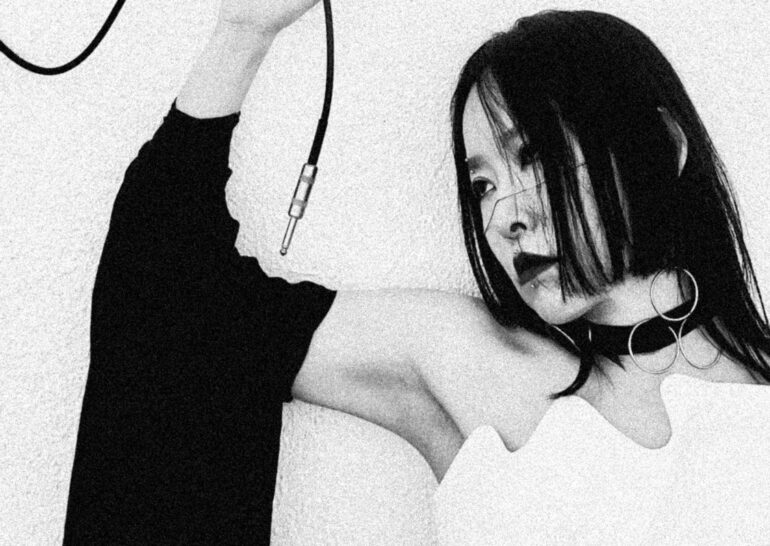 YUKO ARAKI
Booking Agent : Federico Zanatta
Yuko Araki is one of a number of young female artists emerging from Japan that are redefining the outer boundaries of noise, post-industrial techno and experimental electronics.
Raised as a pianist, Araki's teenage obsession with metal opened a gateway towards various types of intense sonics. Exploring a range of diverse music projects over the past decade (KUUNATIC, Concierto de la Familia), her solo work resolved in 2019 after she developed an approach to freeform analog noise, releasing her first EP "I" via Indonesian label Gerpfast Kolektif and her debut album "II" via Italian label Commando Vanessa. Working with a reductive set of tools, her methodology was to create work that created a sense of timbral density and complexity through a weaving together of competing elements.
In 2021 Australian Label Room40 released "End of Trilogy", a record of unpredictable momentum and tempered ferocity. Even at its most intense, Yuko Araki's work maintains a sense of playfulness, and a determination not to succumb to mere sonic nihilism.
In 2023 Araki surveils an expanded terrain with IV, her new album coming out October 27th via Australian Label Room40.
Moving outward from the orbit of her End Of Trilogy edition, Araki creates a wholly more bludgeoning sound world. Working at the nexus of ritual, noise, sub sonics and crushing rhythms, her latest recording is resolutely embodied, smothering the listener in undulating pressure waves. She also summons an altogether otherworldly approach to voice, which operates as fugitive spirits within their caustic, post-industrial sound spaces she composes. This interest in voice is accentuated with special contributions from guests including Endon's Taichi Nagura.
Tourdates
No shows booked at the moment.