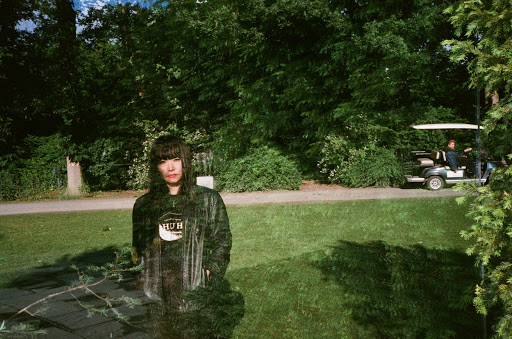 YUKO ARAKI
Booking Agent : Federico Zanatta
Multi-instrumentalist/composer based in Tokyo, Yuko Araki started playing piano when she was a small child and in her teenage years was inspired by hardcore and metal music, but she soon became really eclectic and took on a diverse range of projects, including drummer of the oriental/tribal dream psych band Kuunatic and founding members of the Neo classical noise duo Concierto de la Familia and her solo project: harsh noise drones layered by analog synthesisers, cymbals and samples of Japanese traditional instruments creating abstract rhythms and dissonant harmonies that sound like a noise orchestra.
In early 2019 she released her first EP "I" for the Indonesian label Gerpfast Kolektif and performed for Cherry Music and Sakura Festival in Denmark, Jogja Noise Bombing festival in Yogyakarta in Indonesia, DAO XUAN International festival in Vietnam and toured Europe for the first time. After signing with Italian brand new boutique tape label Commando Vanessa, Araki released her debut album in October 2019, titled "II".
With "II", Yuko Araki delivers an album of multifaceted noise fused synthscapes mixing pulsating rhythmic sound frequencies and powerful synthetic sonic layers. Her exceptional sensibility in processing extremely heavy and dense sounds makes the result sounding like nothing else you heard before: a thousand leaves oscillation sound at the same time rooted in Japanese noise but also totally different. Intergalactic noisescapes.
Yuko Araki – Marooned on Mars from Greta Oto on Vimeo.
Tourdates
No shows booked at the moment.