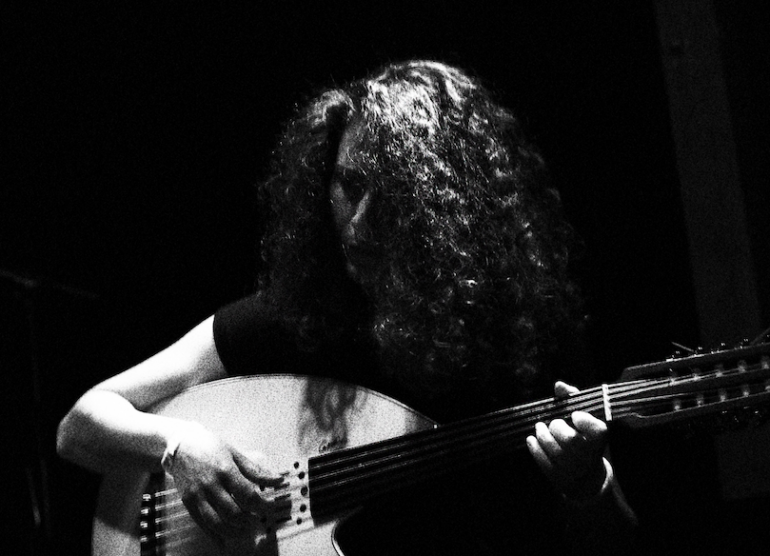 Youmna Saba
Booking Agent : Giorgio Salmoiraghi
Youmna Saba (Beirut 1984) is a musician, composer, and musicologist. She holds a Master's degree in musicology from Antonine University in Lebanon. Her current research deals with the relationship between electroacoustic music and the Arabic language in its sung form. These explorations manifest themselves in various projects, ranging from musical composition for her solo project, collaborations, and film music to electroacoustic experiments on new devices designed for voice and her instrument, the oud.
She has notably performed at the CTM festival in Berlin (2022), the Éclat festival in Stuttgart, the Akademie Der Kunst in Berlin, and the Internationales Musikinstitut in Darmstadt with the NeueVocalsolisten ensemble (2021). She also appeared at the Bourse du Commerce in Paris as part of Tarek Atoui's installation (2021), the Phonetics festival with Stephen O'Malley (2021), the Zebrures d'Automne festival in Limoges, and the Gugak Center in Seoul with Kyungso Park and Chang Jaeho, among others. She has been part of several collaborative projects, including Terra Incognita with Kamilya Jubran and Floy Krouchi (2020-2022).
She is the laureate of the first sound residency at the Musée du Quai Branly with her project "La Réserve des Non-Dits" (2022-2024) and has participated in artist residencies at the Cité Internationale des Arts (Paris 2020-2021), Sharjah Art Foundation (2021), Voce CNCM (2020), GMEM (2020), Césaré CNCM (2020-2021), Hwaeom Spiritual Music Residency (South Korea, 2017), Sound Development City (Spain, Morocco, 2016), and Gyeonggi Creation Center (South Korea, 2013). Her fifth solo album, "Wishah," was released on the Touch label in 2023.
official
instagram
bandcamp
facebook
twitter

Tourdates
No shows booked at the moment.