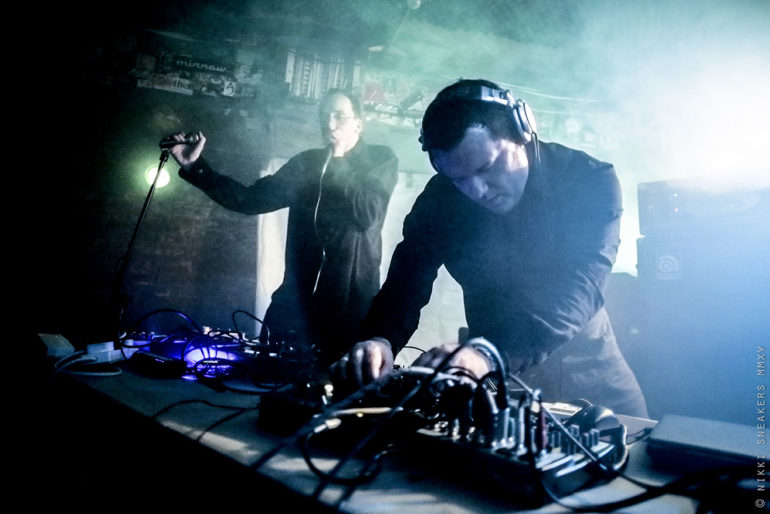 Ramleh
Booking Agent : Ricky Biondetti & Giorgio Salmoiraghi
"Ramleh are a key UK underground group. They stand at the juncture of disparate modes of transition, inheriting currents from early Industrial, freeform and 20th Century avant garde traditions while projecting various embryonic forms towards the future: power electronics, avant rock and modern Noise. Most of all they function as the central transmission point for Noise into Rock, for the infection of rock forms by viral electronics, inflating rock's emphasis on implosion, destruction and renewal, its incessant devouring and rebirthing of itself."
David Keenan, The Wire, July 2009.
RAMLEH are a British Power Electronics and Noise Rock group. Their single minded determination to push the boundaries of what can be achieved in music has seen them hailed as one of the most influential and groundbreaking underground groups of the last 25 years.
Originally formed in 1982 by Gary Mundy, RAMLEH were the flagship band for Mundy's legendary BROKEN FLAG label. Between 1982 and 1984 RAMLEH recorded some of the earliest and heaviest examples of the Power Electronics genre. Subsequent releases marked the development of a new sound, fusing psychedelic guitars with electronic noise. Throughout the 1990's, in a line up augmented with Anthony Di Franco (Skullflower, JFK) on bass guitar and Stuart Dennison (Skullflower) on drums, RAMLEH pushed further into the realms of what is now called "Noise Rock".
RAMLEH now operates in two modes concurrently: both as a Rock quartet and in a Power Electronics duo line-up and over the last 15 years have been playing live to audiences across the UK, Europe, USA & Japan. Now, as ever, the group refuses to recognise the boundaries between musical styles and instead treat their chosen musical terrain as a playground of absolute freedom. The band's latest album, the expansive double album set "The Great Unlearning", was released in 2019 to worldwide acclaim. RAMLEH are currently working on a new album project for future release.
Tourdates
No shows booked at the moment.