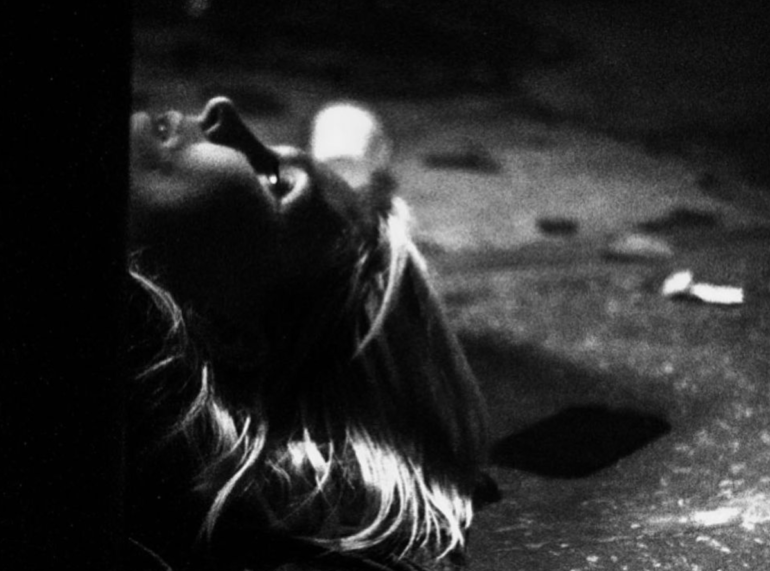 PUCE MARY
Booking Agent : Giorgio Salmoiraghi
Puce Mary is the solo moniker of Danish-born experimental musician, composer and sound artist Frederikke Hoffmeier.
With a long career in experimental electronic music – Puce Mary has a reputation for intense live performances that span from gripping renditions of cinematic composition to the full-on fury of off-the-cuff harsh noise.
Oft-identified with the now-generation of industrial noise, the project's recent endeavours explores the field of sound more broadly than before, unfurling a complex sonic and literary narrative of tension and release, amidst disquieting dynamics and surreal cinematics.
With countless releases (most recently on PAN), performances and collaborations with artists such as Drew McDowall (ex-Coil), Varg2TM (Northern Electronics), Kali Malone and Stephen O'Malley, Puce Mary has reached wide acclaim for her powerful and unique blend of modern experimental electronic and noise music.
"If the The Drought concerns itself with metamorphosis, we can see it in how Hoffmeier has transformed herself as Puce Mary, from her earliest tape releases of formless expressions of noise in the darkness, to transmitting ideas and feeling through an increasingly complex musical vocabulary. This is her strongest album to date and one where "noise" is but a tool towards a much more expansive expression of music."
— The Quietus
Tourdates
29/09/23
Espoo
Louhisali
Finland
30/09/23
Reims
Nuit(s) des musiques électroniques de création
France
06/10/23
Ljubljana
Indigo Festival
Laos
14/10/23
Bruxelles
Nuits Sonores Brussels
Belgium

PAN15

15/10/23
Geneva
Cave12
Switzerland
17/10/23
Winterthur
Kraftfeld
Switzerland
20/10/23
Tromsø
Insomnia Festival
Norway
04/11/23
Wroclaw
WROCLAW INDUSTRIAL FESTIVAL
Poland
10/11/23
Prague
Alternativa Festival
Czech Republic
24/11/23
Ravenna
Transmissions Festival
Italy
06/12/23
Karlsruhe
Giga-Hertz Festival
Germany