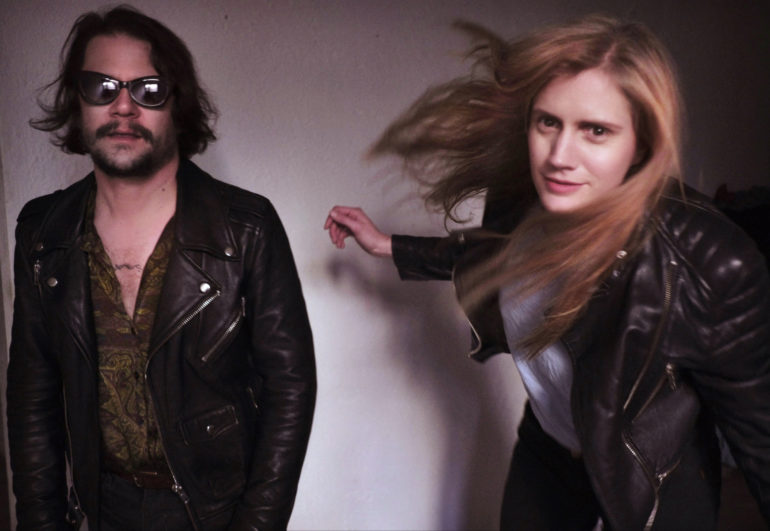 Peter Kernel
Booking Agent : Giorgio Salmoiraghi
Peter Kernel is a Swiss Canadian post-pop-art-punk duo formed by Aris Bassetti and Barbara Lehnhoff (aka Camilla Sparksss). They are working together and releasing their own music since 2005. They started when Barbara asked Aris to write the music for her experimental musical Like A Giant In A Towel (Locarno International Film Festival 2006).
In 2008 PK released their first album How To Perform A Funeral followed by The Ticket Ep on 10'' vinyl in 2009, both for their own label On the Camper Records. They were spotted by Spencer Krug from the Canadian band Wolf Parade (Sub Pop) and invited them to open for their European tour in September 2010. On February 2011 the experimental soundtrack Il Pomeriggio Non Si Sa Mai Bene Cosa Fare was released, followed by the experimental short film Man & Nature (On The Camper Records). On October 3rd 2011 PK released White Death & Black Heart for On The Camper Records in collaboration with French label Africantape. The album received a huge and warm welcoming across Europe and America, launching Aris and Barbara straight into the heart of the European musical scene. After a few years on the road intensely touring, on January 19th 2015 they released their latest album Thrill Addict for their own label On the Camper Records. Medias, radios and fans responded to with a huge amount of love. The album release show in Paris was sold out and after only a few months since its release Thrill Addict is already being reprinted.
In the past years Peter Kernel have played over 800 concerts across Europe and Canada. Their music is fully empty and simply complicated. It's pop, it's rock, it's experimental and this is why they were called to play in many different situations like Paleo Festival or Montreux Jazz Festival, the fashion week in Milan, swimming pools, the Centre Culturel Suisse in Paris, heavy noise festivals, museums and concert halls like the HMV Forum in London or the Soundlabs Festival in a stadium in Italy. In a very natural way Aris and Barbara express themselves through sounds and songs; sometimes they can be very sweet and other times they can be very intense and noisy. Their sense of melody has been recognised many times throughout the years from a variety of journalists.
In 2016 they scored the music of Il Nido, a film by the Swiss Peruvian film director Klaudia Reynicke. The film has been world premièred at Locarno International Film Festival 2016. The same year they have been nominated amongst the most important musicians of Switzerland for the Swiss Music Grand Prix. In 2017 they re-arrange their best songs for viola, harp, piano, cello, harmoniuzm and percussions and start a special project called Peter Kernel & Their Wicked Orchestra. They release an EP and they start tooruing Europe receiving a huge interest in the formula.
In 2018 they released their 4th studio album The Size Of The Night. An important album considered by the audience and the media "one of the most beautiful of the band". It went straight into the best album of the year for many magazines and webzines in all of Europe. The same year the write the music for the web series La Strategia Dell'Acqua for the Swiss Italian Television. In 2019 they score the movie L'Ombra Del Figlio by the film director Fabio Pellegrinelli.
In 2020 they released "Perseverance: 15 Years Of Peter Kernel". A special double LP including demos, b-sides, unreleased tracks, live versions… to celebrate the anniversary.

official
soundcloud
facebook
twitter
instagram

Tourdates
No shows booked at the moment.