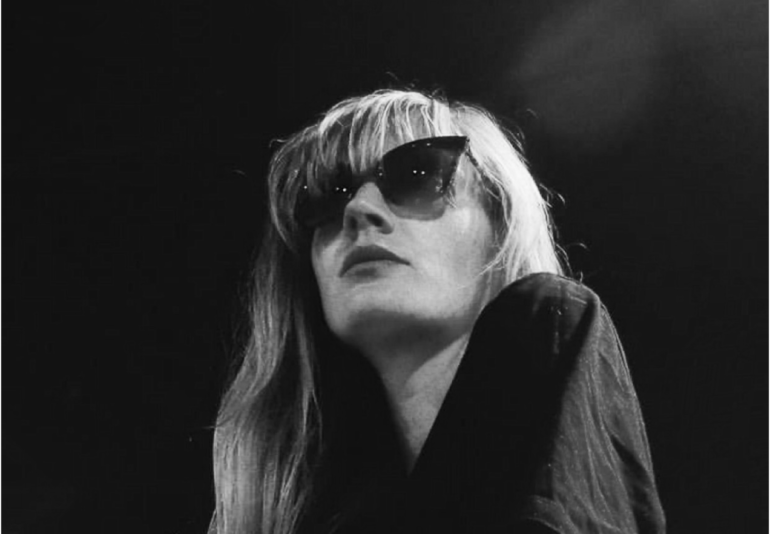 Camilla Sparksss
Booking Agent : Giorgio Salmoiraghi
Barbara Lehnhoff artistically know as Camilla Sparksss is a Swiss Canadian electro punk dance musician and visual artist. She was born at -30 degrees in Kenora, Ontario, a small town on the Great Lakes of Canada. Yes, she had a pet bear as a child and yes her father flew a float plane.
Camilla Sparksss is best known for her captivating live performance that combines a unique technique of mixing dub plate (vinyls), synthesisers and cutting vocals. "As an electronic musician coming from a punk background my biggest challenge was to create a physical live experience, by pressing my samples on dub plates I can play them as "real" instruments, the turntables become my guitars".
Her first album "For You The Wild" (2014) is an instinctive mixture of 80's dark wave experimental electronic music performed with a lo-fi dancer on stage, had her on stage as opening act for Jon Spencer Blues Explosion 2014 European Tour. In 2019 she released her second album entitled "BRUTAL" (On The Camper Records). A mixture of experimental, lo-fi electronic pop, and melodic collages of a wide range of genre styles, performed with turntables, fat synthesisers and cutting vocals. "Brutal" was followed in 2020 with a full remix album entitled "Brutal Remix" containing sixteen remixes by a variety of different artists such as French beat maker Fakear, electro clash artist Rebeka Warrior, American electronic wizard Mike Mare (Dalek) and many more.
Since 2014 Camilla Sparksss has played over 400 live shows across Europe, North Africa, Canada and the US in venues, theatres and festivals such as Kilbi Festival, La Machine Du Moulin Rouge, Holland Festival, Eurosonic, Centre Culturel Suisse à Paris and many more. In 2016 she was nominated for the Swiss Music Prize with her post punk band Peter Kernel. She is also co-founder of Swiss independent Label On The Camper Records.
Camilla Sparksss is currently preparing her new "audio visual" album entitled "Camilla Sparksss Lullabies". That combines animated picture disc vinyls, that come to life through a magic mirror and other worldly melodic bedtime stories for adults entirely composed with endless grooves, mellotron and spoken words. The album is scheduled for release early 2023 for On The Camper Records.
At the moment Camilla Sparksss is touring three different live formats: an electronic pop performance of her first two albums "For You The Wild" (2014) and Brutal (2019) suitable for venues, clubs and festivals. An audio visual live performance of the upcoming "Camilla Sparksss Lullabies" (2023) album that integrates animated vinyl visuals in the performance, suitable for theatres, cinemas and special events. And an improvised set with dedicated sounds inherent to performance locations, this is an onsite performance prepared on demand for specific festivals and special events.

official
spotify
instagram
facebook
soundcloud
bandcamp
youtube

Tourdates
No shows booked at the moment.