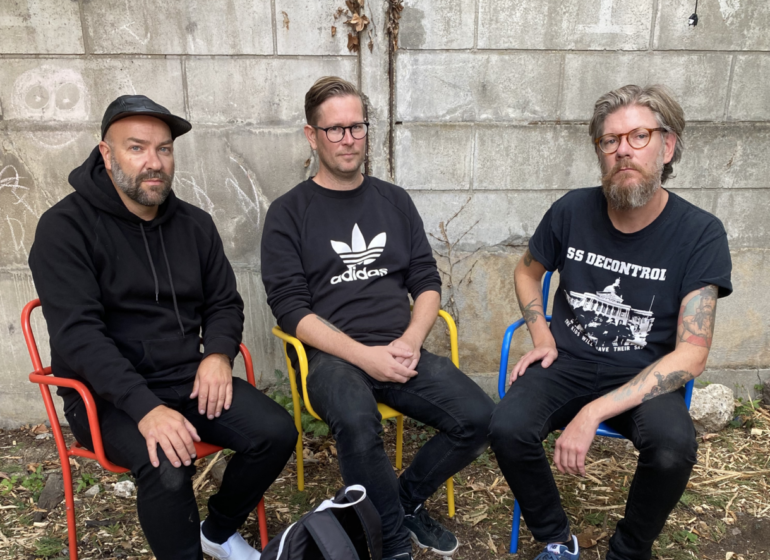 ORGAN OF CORTI
Booking Agent : Giorgio Salmoiraghi
Experimental Music from Sweden, a trio for tape loops and analog synths. The band involves Swedish sound experts Mattias Gustafsson (Altar Of Flies, Barstool Mountain), Dan Johansson (Sewer Election, Amateur Hour, Enhet För Fri Musik) and Joachim Nordwall (Saturn And The Sun, iDEAL, The Idealist).
Organ of Corti is all about tension and harsh minimalism. The tape loops of Gustafsson and Johansson and Nordwall's crisp electronics and precise arrangements create spacious, fluid experimental music. These Swedes does know how to party with very little means. Their debut album "Auris" for New York's New Forces label consists of seven hallucinogenic tracks that could attract anyone into music that takes its time, digs deep down and bravely goes to unknown places. Organ of Corti is inspired by tape music from the 60s, 80s industrial stuff and their personal massive discographies and collaborations.
Mattias Gustafsson (b. 1978) came out of the hardcore punk scene where he played bass for the band The Jam Session. Since then, as Altar of Flies, he has a cult following in the contemporary noise scene. His music is sick, filthy and mind expanding. Gustafsson also runs the private label Hästen & Korset and records harsh noise as Barstool Mountain, amongst numerous other projects.
Dan Johansson (b. 1978) made himself a name as Sewer Election in the early years of our current decade. Rough, harsh stuff often released on heavily limited releases for the international market for any weirdo. His intense, short live sets also quickly became a thing. Johansson has been a key name in the musical basement with bands like Ättestupa, Neutral and Heinz Hopf and with labels like Usagi and Ljud & Bildproduktion.
Joachim Nordwall (b. 1975) started recording psychedelic experimental music as a teenager in the late 80s (with Alvars Orkester and A.B.O.) and has a long history of arranging concerts and festivals, collaborating with likeminded and playing in bands like ritual rock group The Skull Defekts and electronic duo Saturn and the Sun. He has collaborated with people like Jeph Jerman, Mika Vainio, Kevin Drumm, Christine Abdelnour and Mats Gustafsson and is since 1998 running the iDEAL organisation.
After the release of 7″ "Incus/Malleus" and "Auris" full length via New Forces (a phenomenal debut from three of Sweden's finest.), the band is ready to release two new 7″ and their new album… coming soon.
Tourdates
29/11/23
Geneva
Cave12
Switzerland
30/11/23
Berlin
Arkaoda
Germany
01/12/23
Montreuil
Instant Chavires
France
02/12/23
Bruxelles
Les Ateliers Claus
Belgium