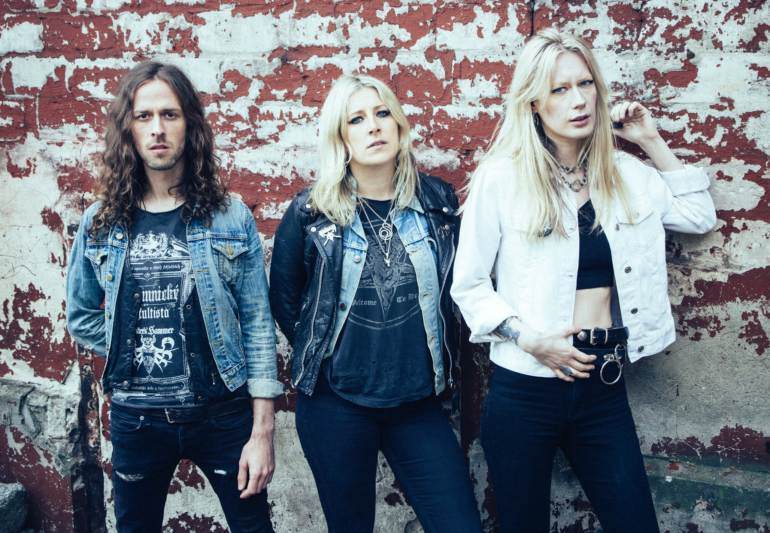 Maggot Heart
Booking Agent : Ricky Biondetti
Booking Agent Latin America : Diego Bustamante
MAGGOT HEART is the brainchild of Swedish guitarist, vocalist and songwriter Linnéa Olsson.
MAGGOT HEART debuted with the EP "City Girls" in 2017, followed by the 2018 full-length album "Dusk to Dusk". Together with drummer Uno Bruniusson and bassist Olivia Airey, Maggot Heart has become much talked-about force in the underground with their extensive touring (alongside bands like Earthless and Voivod), cross-over hard rock sound, and punk ethos.
MAGGOT HEART's second full-length effort "Mercy Machine" was released on July 2020 release on RAPID EYE.
The city as a throbbing organism is one of the fundamental themes of Maggot Heart. On Mercy Machine (2020), the machinery of night runs on the steam of many bodies. Locked inside a prison of flesh the spirit will not soar, only in unity with the body can divine alchemy be achieved. Mercy Machine is a rock album about sex, death and the pursuit of freedom.
Tourdates
09/09/21
Leipzig
Felsenkeller
Germany
10/09/21
Halle
Turm Halle
Germany
11/09/21
Dortmund
Junkyard
Germany
02/06/22
Gdansk
Mystik Festival
Poland