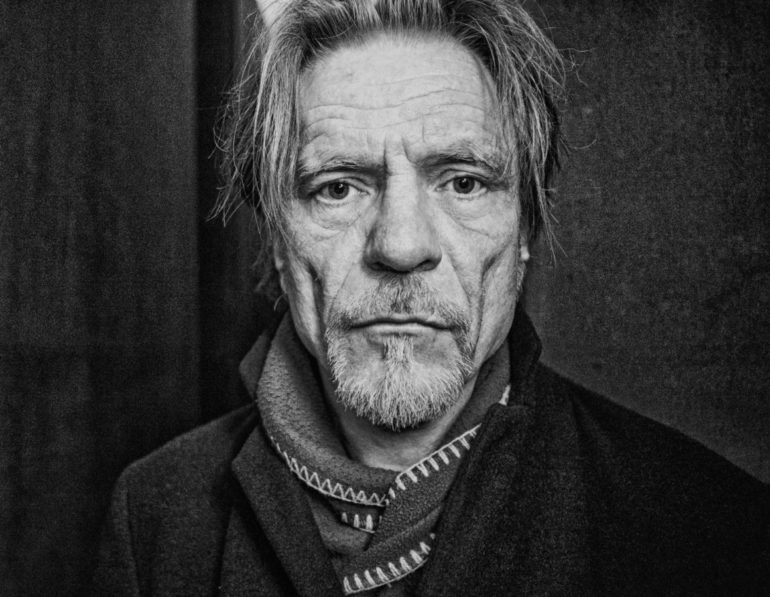 Kristof Hahn
Booking Agent : Giorgio Salmoiraghi & Ricky Biondetti
Kristof Hahn is an experimental, avant-rock'n'roll guitar player. He lives and works in Berlin. Hahn's music ranges from abstract cinematic soundscapes to elegant rock'n'roll noir songs.
Hahn is best known for his lap-steel guitar playing in the New York experimental rock band Swans. He joined the band in 1989 for the Burning World tour and played on the subsequent album "White Light from the Mouth of Infinity" (1990). He left the band in 1992, joined SWANS' bandleader Michael Gira's follow-up project Angels of Light in 1998 and became a constant member of the SWANS relaunch from 2010 until 2017.
Hahn is also the founder of the Berlin based bands Les Hommes Sauvages and Sultans of Gedankebrain and has collaborated with a variety of artists from different backgrounds such as Alex Chilton, Tav Falco, Thomas Wydler, and Pere Ubu. His approach to the lap-steel guitar is less rooted in traditions but more drone-oriented, creating vast soundscapes that at times erupt into sonic thunderstorms and at other times resolve into ethereal melodies.
Besides his band activities Hahn has recorded movie soundtracks for German director Robert Schwentke (Eierdiebe/The Family Jewels – 2003) and Austrian film-maker Marko Doringer (Mein Halbes Leben – 2008, Naegel mit Köpfen – 2013). He also translates books from English to German – among these are: "The Song of the Silent Snow" by Hubert Selby Jr., "Margrave of the Marshes", by John Peel, and "Thy Neighbor's Wife" by Gay Talese.
Tourdates
01/12/23
Firenze
ARCI Il Progresso
Italy
07/12/23
Berlin
Barkett
Germany
08/12/23
Bremen
MS Loretta
Germany