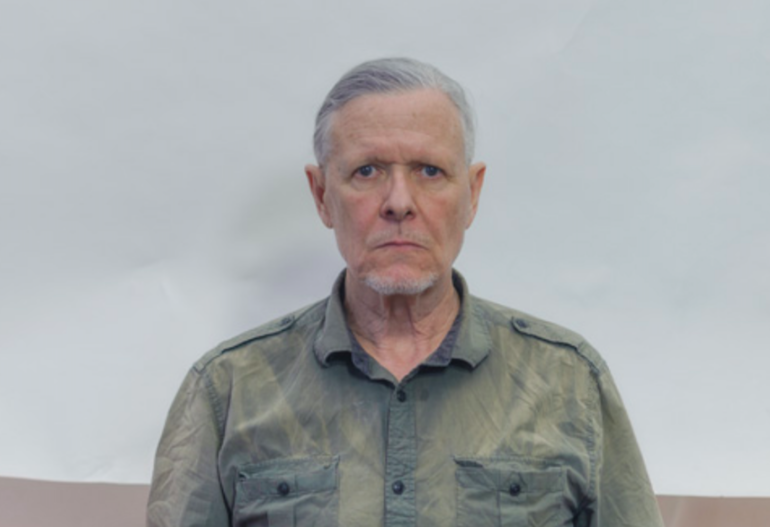 SWANS
Booking Agent : Giorgio Salmoiraghi & Ricky Biondetti
Michael Gira founded the groundbreaking NYC band Swans in 1982. Initially notorious for their relentless, brutal, high-volume onslaughts of sound, the extreme, abject imagery of Gira's lyrics and his thundering vocals, Swans would undergo a series of startling transformation over the next 15 years.
Following the punishing Filth and Cop albums, the ensemble would venture into harshly mechanical proto-industrial rock of their Greed period, then both haunted atmospheric idylls and martial stomps on 1987's landmark Children of God double album. They'd conjure gentler acoustic-based meditations on The Burning World (1989), then after relocating to Atlanta grand, melody-dense sonic whirlwinds of the White Light from the Mouth of Infinity (1991) and Love of Life (1993) era, becoming more dissonant and sharp-edged with The Great Annihilator (1994). Finally, the ultimate statement of that epoch of Swans, Soundtracks For The Blind (1996), incorporated all of these elements across well over two hours of music. At this point, Gira called it quits after 15 years of non-stop recording and touring, disbanding the group. For the next 13 years, he'd make a long series of acclaimed albums and perform live extensively with a revolving roster of musicians under the name Angels Of Light. Gira also discovered, produced and released albums by other musicians through his label Young God Records. He cultivated such talents as Devendra Banhart and Akron/Family among others, the original figures of the late 00's Avant-folk movement.
In 2010, he reactivated Swans, releasing the studio album My Father Will Guide Me Up A Rope To The Sky to ecstatic critical response and touring the world for the better part of a year. The Seer, a triple album studio set, came out in 2012 and was celebrated by another lengthy world tour eliciting more media praise and album sales that landed The Seer on Billboard's Top 200. Swans' next release, To Be Kind (another triple vinyl) debuted at #36 on Billboard's Top 200 Sales Chart and #5 on their Independent Sales Chart. The group sold out 47 concert dates in their subsequent touring including selling out two-night stands in cities including New York, Chicago, Los Angeles, San Francisco and Paris, as well as single shows in London, Berlin and Rome. The album garnered enormous praise from the press, and the two-hour long album stream was premiered by NPR. The Glowing Man (2017) (also triple vinyl) was the last studio release by this incarnation of Swans. With 2019's Leaving Meaning, the 15th studio album, Gira returned to working with a fluid supporting cast of musicians once again.
Swans sixteenth studio album, The Beggar, has been released on Mute / Young God Records (N America) on 23 June 2023. After four triumphant tours in 2023, the band is ready to come back in 2024.
Press pics eniko.com

instagram
bandcamp
facebook
young god records

Tourdates
07/02/24
Groningen
VERA
Netherlands

w Maria W Horn

08/02/24
Frankfurt am Main
Zoom
Germany

w Maria W Horn

10/02/24
Leuven
Artefact Sounds Festival
Belgium

w Maria W Horn

Buy Tickets
11/02/24
Leuven
Artefact Sounds Festival
Belgium

w Maria W Horn

Buy Tickets
13/02/24
Lille
L' Aeronef
France

w Maria W Horn

Buy Tickets
14/02/24
La Rochelle
La Sirene
France

w Maria W Horn

Buy Tickets
16/02/24
Biarritz
Atabal
France

w Maria W Horn

Buy Tickets
18/02/24
Madrid
Teatro Barceló
Spain

w Maria W Horn

Buy Tickets
19/02/24
A Coruna
Colón Theatre
Spain

w Maria W Horn

20/02/24
Braga
Theatro Circo
Portugal

w Maria W Horn

Buy Tickets
22/02/24
Barcelona
Sala Razzmatazz 2
Spain

w Maria W Horn

Buy Tickets
24/02/24
Geneve
Antigel Festival
Switzerland

w Maria W Horn

26/02/24
Trento
Auditorium Santa Chiara
Italy

w Maria W Horn

Buy Tickets
27/02/24
Graz
Dom Im Berg
Austria

w Maria W Horn

Buy Tickets
29/02/24
Wroclaw
Zaklete Rewiry
Poland

w Maria W Horn

Buy Tickets
01/03/24
Gdansk
Stary Manez
Poland

w Maria W Horn

Buy Tickets
03/03/24
Malmo
PLAN B
Sweden

w Maria W Horn

Buy Tickets
04/03/24
Göteborg
Trädgår'n
Sweden

w Maria W Horn

Buy Tickets
05/03/24
Aalborg
Vor Frelser Church
Denmark

w Maria W Horn

Buy Tickets
08/03/24
Maastricht
Muziekgieterij
Netherlands

w Maria W Horn

Buy Tickets
09/03/24
Köln
Die Kantine
Germany

w Maria W Horn

Buy Tickets
11/03/24
Dresden
Beatpol
Germany

w Maria W Horn

Buy Tickets
12/03/24
Berlin
Betonhalle
Germany

Sonic Morgue@Betonhalle w Maria W Horn

Buy Tickets