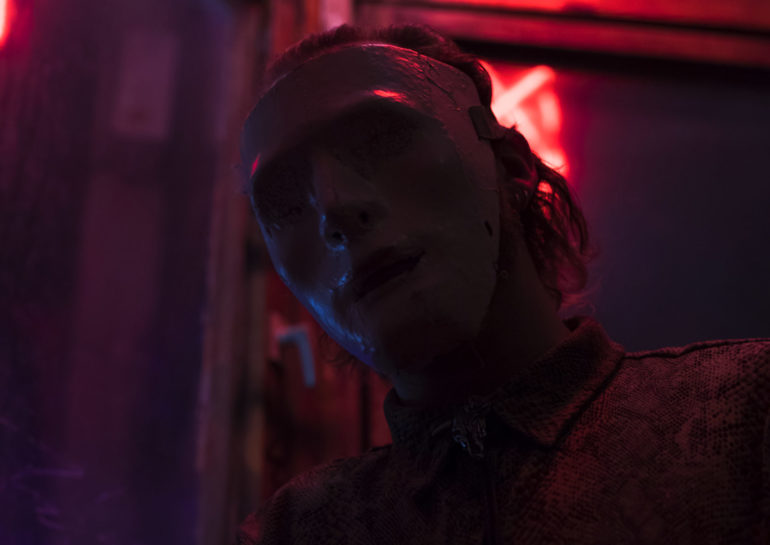 KONTRAVOID
Booking Agent : Luca Ciscognetti & Giorgio Salmoiraghi
Kontravoid's masked mystique has remained for over a decade. Ever since the release of his self-titled LP in 2012, the Canadian-born, Los Angeles-based Cameron Findlay has perfected dark pop with his oeuvre that teeters between the EBM, electro and goth genres. His productions, such as 2019's "Too Deep" and 2021's "Faceless," dive to the most derelict corners of foggy, strobe-lit clubs: there is no choice but to dance. But there is an uncanny softness and obvious songwriting ability to compose heart-wrenching songs that are both captivating and drenched in melancholy—2018's "Undone" has been a fan favorite since it came out on Berlin's Fleisch Records.
Onstage, Kontravoid demands the audience's attention with his powerful performance that balances his specific concoction of harsh beats with his signature bass line rhythmic patterns. He's toured alongside Boy Harsher, ADULT., Drab Majesty and Hide, and has remixed the likes of Schwefelgelb and Kris Baha. Truly a man of the shadows, Kontravoid is an unparalleled fixture in the dark electronic arena.
Tourdates
No shows booked at the moment.