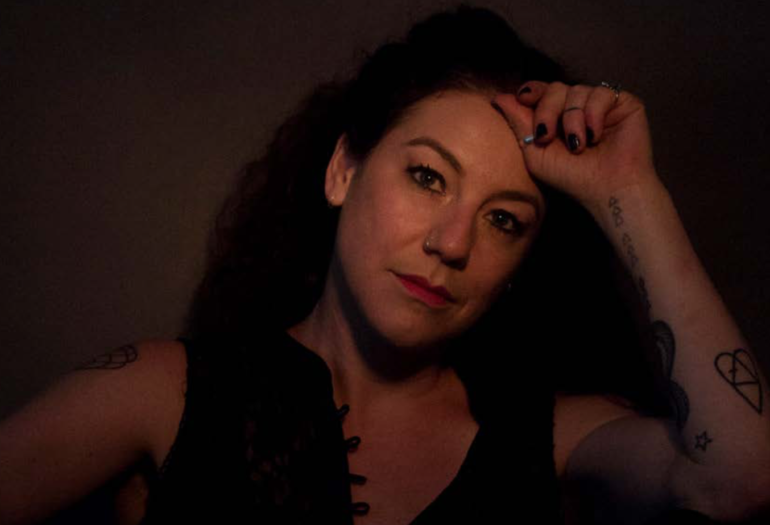 Jessica Moss
Booking Agent : Ricky Biondetti & Giorgio Salmoiraghi
Violinist and sound artist Jessica Moss has been flourishing as a solo artist since the release of her acclaimed debut albums Pools Of Light in 2017 and Entanglement in 2018 (Constellation Records). The violinist, composer and singer – best known for her fifteen-year tenure in political post-punk band Thee Silver Mt. Zion – has been captivating audiences with gritty, warmly expressive electronic and drone-inflected post-classical minimalism (and sometimes maximalism), accented by a distinctive melodic sensibility that channels Klezmer, Balkan and Middle Eastern tropes. Moss is also a founding member of avant-klezmer group Black Ox Orkestar and has worked extensively with Vic Chesnutt, Carla Bozulich, and more.
Jessica Moss' live appearances include los of nice festivals such as Big Ears, WSO New Music, Le Guess Who?, Zemlika and Supersonic, participation in multiple editions of Basilica Hudson's 24-Hour Drone Fest, and a mix of headlining dates and opening slots for the likes of Zu, Big|Brave (on whose album she also plays), and labelmates Godspeed You! Black Emperor.
On her most recent release, Jessica Moss channels quantum theory as a metaphor for creating energetic connections through esoteric processes. Using violin (and occa- sionally, voice) as sound source, her compositions are set in motion like entangled particles spinning, ricocheting, warping and stretc- hing in extra-dimensional space. Profoundly informed by the expe- riences of traveling alone, Entan- glement is a deeply felt and rewar- ding work that testifies to the unique stylistic and textural space Moss is carving out in the contem- porary / New Music continuum. She will release a new album in the fall 2021, on Constellation Records.
Profoundly informed by the experiences of travelling alone – playing in precarious spaces preserved by passionate subcultural communities, attempting fragile, intimate, abstract transmissions through sound and performance – Moss's new music invokes the striving for communication and connection in isolation, the mysterious energies that bind the singular and the universal, and the indomitably terrestrial energies that bring microcommunities of people together to partake sustainably and attentively in human-scale shared experiences. This is long-attention-span music that wonderfully synthesises form and substance, spit and polish, austerity and lushness, expansiveness and intimacy. Entanglement is a deeply felt and deeply rewarding work that testifies to the unique stylistic and textural space Jessica Moss is carving out in the contemporary-new music continuum.

official
facebook
bandcamp
instagram
tourdates

Tourdates
No shows booked at the moment.