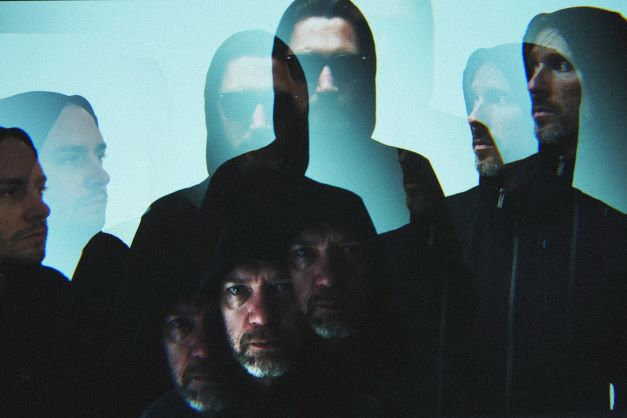 Holy Scum
Booking Agents : Ricky Biondetti & Federico Zanatta
"Holy Scum". Say it out loud. It's a name that can't help but be spat out viciously; a snarling exclamative that fits the bludgeoning sludge and feedback drenched improv rock that its progenitors unleash.
Initially a Manchester-based collaboration between guitarist Peter J Taylor(formerly of Action Beat)GNOD co-founder Chris Haslam on bass and his bandmate Jon Perry – also of Shuck– on drums, the thick gauze of Holy Scum's jams from deep inside a Victorian mill have been pulled apart in production by one of half of legendary hip-hop duo Dälek, Mike Mare(aka Mike Manteca). In fact, he also provides the growling, guttural vocals that fight the elements around them. This all comes together like a ten-car pile-up on their debut record Strange Desires, released by Rocket Recordings. The result is a thunderous tumult of sound – slabs of synapse-mangling noise that snarl their way through the scorched earth of Mare's production. As the group howled and thrashed their way through the surrounding sonic fire, Mare kept his vocal takes to single run-throughs, keen to keep the spontaneity of the original sessions front and centre of the album.
Strange Desires is a record for the moment, and beyond. A celebration of the collaborative spirit in all of its twisted forms, and a howl amidst a world fallen off its axis. Holy Scum are unflinching in their confrontation of it, meeting fire with fire on this most stunning debut.

Tourdates
No shows booked at the moment.