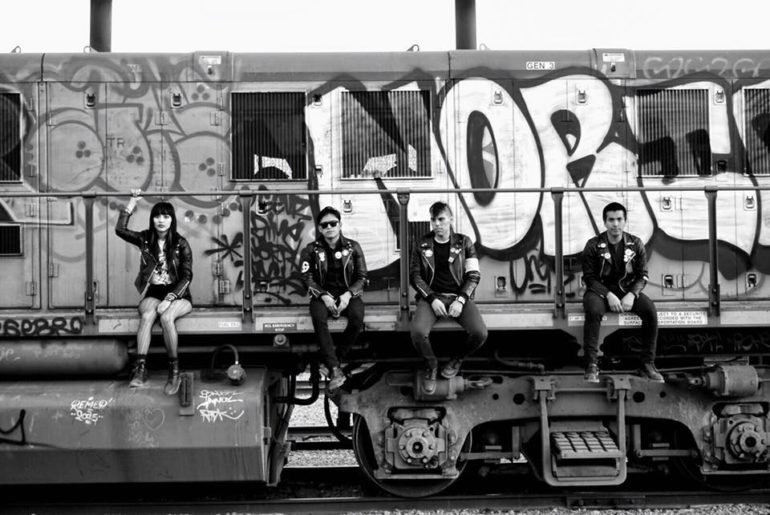 GENERACION SUICIDA
Booking Agent : Diego Bustamante
Booking Agent Latin America : Diego Bustamante
Generacion Suicida started as a side project in a garage circa 2010 but since then has continued to blow the doors open for Latin American punk by continuously writing, recording, and releasing some of the best up-beat punk to date.
G.S. is well versed with both male and female vocals, harmonising melodic song structures while keeping it short and to the point.
Since their inception in 2010, G.S. has accumulated a fairly vast discography with 16 releases in total. Renowned for their energetic live performances and relentless global touring Generacion Suicida continues to push forward, existing as 4 friends Tony, Kiwi, Mario, & Elias who together Love punk and pushing the boundaries of what is possible within the DIY music scene.
Tourdates
No shows booked at the moment.
Tags: generacionsuicida, generacionsuicidala, lapunk, latinopunk, losangelespunk, punk, punkrock