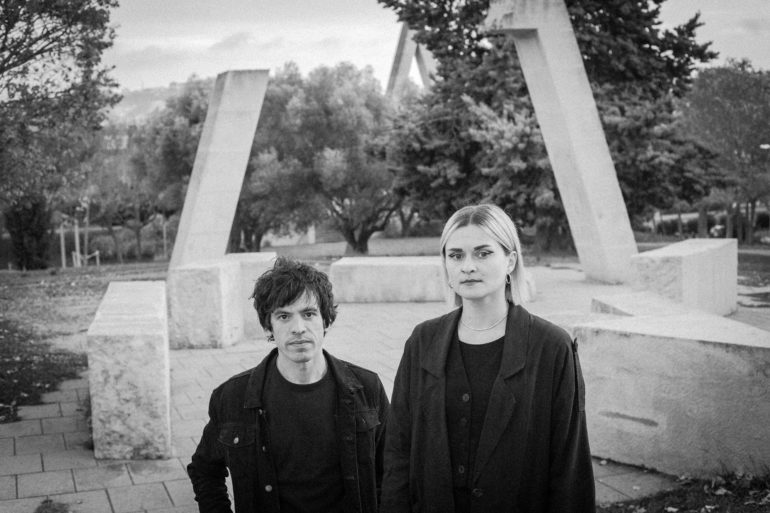 Fatamorgana
Booking Agent : Diego Bustamante
Booking Agent Latin America : Diego Bustamante
Fatamorgana is a synth-pop duo who specializes in a variant of electronic post-punk that is both dreamy and danceable. 
Formed in Barcelona in the summer of 2017, the project sprang to life from the hearts and minds of Patrycja Proniewska and Louis Harding. What began as a bedroom project of sorts (monophonic synthesizers, 4-track cassette recordings), Fatamorgana soon blossomed into a functional live unit. Early 2019 saw the release of their debut full-length Terra Alta, an 11 song LP full of sharp, hook-filled numbers, minimal but catchy, cold yet somehow joyous at the same time. Following the album´s release, Fatamorgana spent much of the year presenting their work in both the European and North American continents.
Whilst underpinned by uptempo kinetic rhythms, the group's sound has a pensive and mesmeric quality, provided in part by the space found inherently in such a minimal instrumental arrangement, but also by lyrics (mostly in Spanish) concerning themselves with themes such as time travel, the power of imagination and the mysteries of the natural world. 
Dreamlike synthesizers and echoed voices circle around propulsive rhythms, inviting you to simultaneously contemplate and move your body. Allow yourself to be teleported from the majesty of Nature, to the glow of the discotheque.
Tourdates
No shows booked at the moment.