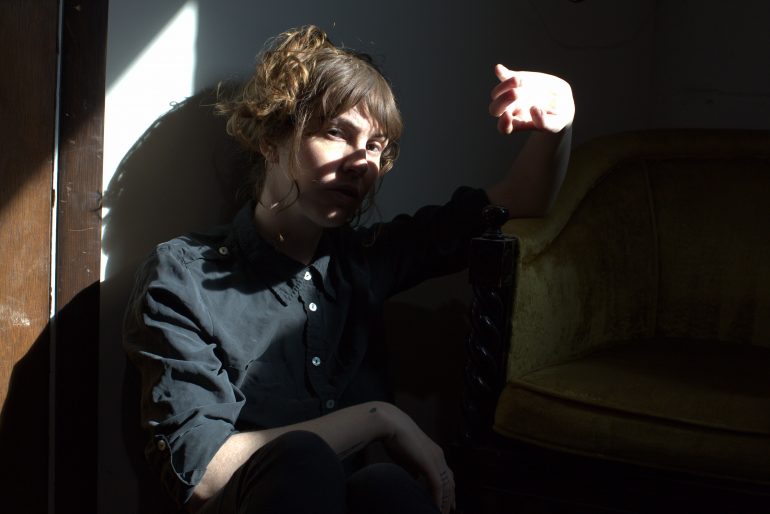 Emma Ruth Rundle
Booking Agent : Ricky Biondetti & Giorgio Salmoiraghi
"The cover to Emma Ruth Rundle's fourth solo record, On Dark Horses, bears a blurry photo of the songwriter obscuring her face with a large toy horse with broken legs. The photo suggests something candid but also hidden, graceful but also fractured—a fitting portrait for an artist who has established a career by vacillating between shrouding herself in mystery and exposing her wounds to the world. With On Dark Horses, Rundle doesn't shy away from uncomfortable realities or retreat into a private world, but it does capture an artist who has survived their personal nadir and come out stronger on the other side.
"In the wake of weak beginnings, we can still stand high," Rundle sings over banks of electrified minor chords and ghostly guitar leads on "Darkhorse". It's a statement of purpose and a recurring motif throughout the album. "The record is about overcoming—understanding and embracing the crippling situation and then growing beyond it," Rundle says. "Horses keep working their way into the lyrics and visual dimension of this record. They're powerful and beautiful yet not free really. So the dark horse works for me in a visual way, as a representation of a contained force that will win the race or exceed the expectation of society and self."
Taking the full arrangements of Marked For Death on the road demanded a backing band, which Rundle pieced together from tour companions—first Dylan Nadon from Wovenhand and Git Some and later Evan Patterson and Todd Cook from Jaye Jayle. Rundle's budding romance with Patterson prompted a move to Louisville, Kentucky, which not only amplified the equestrian themes of the record but also yielded a new writing process.
True to the empowering mission statement of On Dark Horses, album opener "Fever Dreams" speaks of "a life spent uneasy / in pieces, always in pieces / life rent completely" but still exudes an overall air of vitality and strength. It charges out of the gate with an intensity that continues in the duality of dream pop and distorted deluges on "Control" and onto the haunting guitars, galloping percussion, and majestic vocal delivery of album centerpiece "Darkhorse". The eight tracks of On Dark Horses capture the evolution of Rundle as an artist, with vestigial traces of the savvy guitar work of Electric Guitar: One, the siren song beauty of Some Heavy Ocean, and the amplified urgency of Marked For Death all factoring into the album's rich tapestry.
Tourdates
No shows booked at the moment.