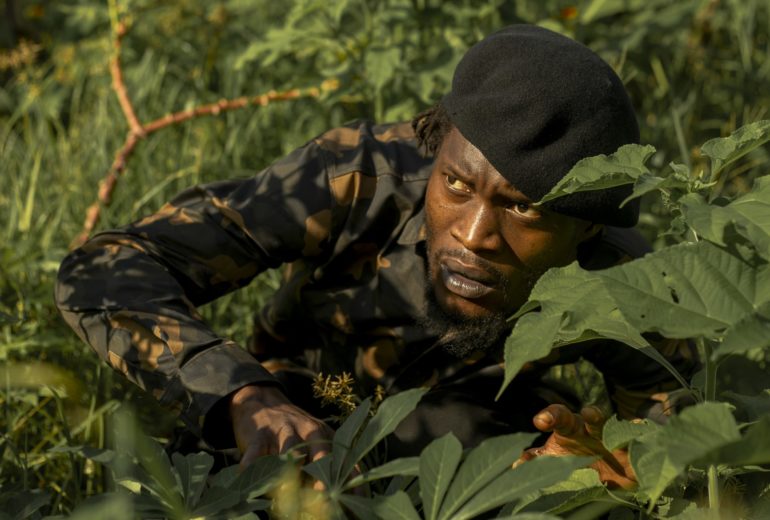 Ecko Bazz
Booking Agent : Ricky Biondetti & Federico Zanatta
Since the appearance of his cult breakthrough debut Tuli Banyo released on Hakuna Kulala in 2018, Ugandan conscious rapper and MC, Ecko Bazz has challenged perceptions of East Africa's burgeoning rap scene. His style is hard to categorize blending elements of grime, dancehall and US hip-hop. This personality anchors his debut album Mmaso, an explosive call to action that balances his manic presence with production from MC Yallah collaborator Debmaster, Kenyan club futurist Slikback, Berlin-based Japanese beatmaker DJ Die Soon and the inimitable DJ Scotch Rolex.
Mmaso is driven by Ecko Bazz's kinetic performance on the mic. Anyone that's had the privilege of seeing him live will know what to expect, and his unadulterated flow is immediately focused on the grinding title track. The rapper alternates freely between sober truths and hyperactive screams, flipping between intensity from verse to verse. On Lwaky?, an anxious Debmaster beat underpins Bazz's visceral hedonism bending his rhymes in double and half-time and wrenching his voice gymnastically over 808 booms and claps.
Ecko Bazz recently collaborated with British producer AYA / Loft on a new track that will be released as a single on Hyperdub in the coming weeks. The track Ntabala by Ecko Bazz and Still is included in Still's + KIKOMMANDO (Pan and Hakuna Kulala). The duo also produced a mixtape for Crack Magazine.
Tourdates
No shows booked at the moment.