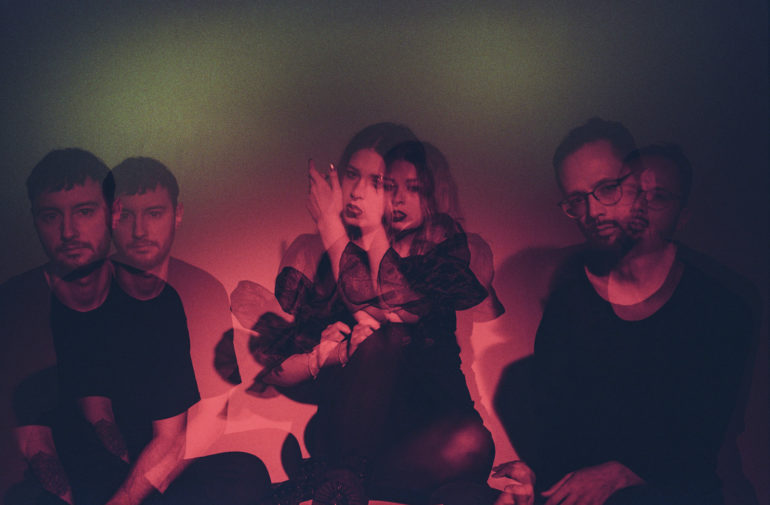 Dlina Volny
Booking Agent : Wade Black
Dlina Volny translates into the English word "Wavelength." Their name is a homage to their fascination with sine waves & the physics of sound. The Belarusian trio's sophomore album Dazed is a self-proclaimed "Love Thriller". Mixed by Dean Hurley, frequent David Lynch collaborator & producer, the record is gorgeous. Elegant synthesis is flanked by the brut low end of the rhythm section. The instruments set the stage for contralto vocals that hover like a warm fog on a chilly night. Hurley is also the engineer who brought us Jorja Chalmers' "Midnight Train" earlier this year, as well as remixes for Italians Do It Better flagship artists Desire & Chromatics.
On Dazed, Masha Zinevitch's voice wails & pivots between Ales Shishlo's assault of morse-code arpeggios & icy sheets of Vad Mikutski's guitars. Dlina Volny's music vaporizes on the event horizon where Eastern European Post-Punk collides with Western Synthwave. The album balances mystical narratives & dreamlike fantasies sourced deep in the trio's subconscious. Walking the tightrope that separates pain & euphoria, the lyrics wrestle with polarity. Anxiety vs passion, & hope vs the deep despair that surrounds negative space.
Aesthetically, Dazed encompasses 1980s Estrada Pop & the 1970s brutalist architecture that pierces the Minsk sky. "When it's sunny here, it looks like a Soviet fairytale come true. On a dark day, it looks like dystopia."
Tourdates
No shows booked at the moment.