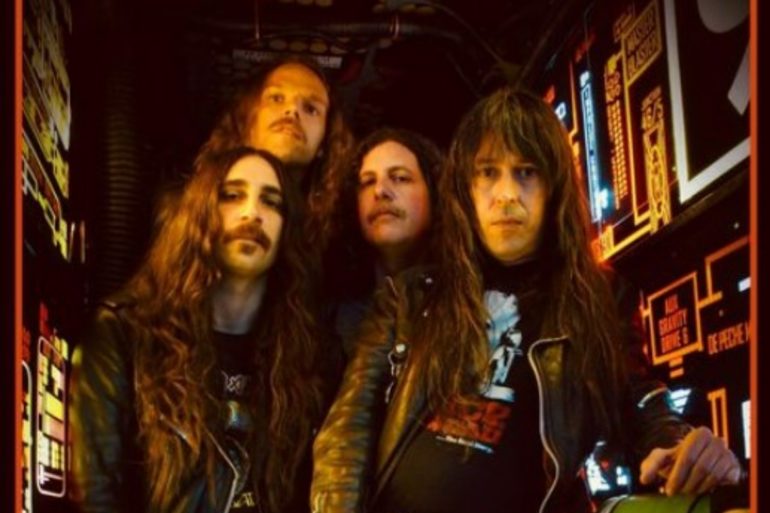 DANAVA
Booking Agent : Ricky Biondetti
From the very depths of hell rises the fury, wrath and rage of the entity known as Danava. Armed with only Nothing But Nothing, the quartet of messengers are prepared to deliver a collection of warnings into the streets of global unrest in this year of 2023.
In the 20th year of existence, Danava seek to deliver its singular sound of Hard Rock and Heavy Metal to a weary world imprisoned by struggle and strife. With hope in gathering strength and stamina through music, in order to maintain what our lives and imaginations are capable of together. As One. Only then can we rise together and create a life worth living in a world no one asked to be born into. Ride with them! It's time to let loose and bring forth the new era of fluidity before we disappear in smoke!
"Danava are revved to full-tilt boogie, shaking heaven and earth with their new album "Nothing But Nothing". It's like a Rainbow/Dio/Thin Lizzy/Di'Anno era Maiden/70's Priest milkshake-chock full of the ample chunks and swirl that is Danava! It's pretty much set to show the current rock and roll universe how it's done. As if they haven't been doing exactly that all along."
– Mike Scheidt of YOB
"With immense personality, eccentricity and an energy of their own making; this is a shameless, wild and joyful celebration of all things heavy and rocking!"
-Gottfried Åhman of PÅGÅ/ No Future/ In Solitude
"This is the best new album I've heard in years…a total masterpiece. It ticks every box for me; the songwriting, the musicianship…everything is just outstanding here. Nobody comes close to Danava when they're this good."
-K.A. Starrs aka Uncle Acid
"What can I say about the new Danava album other than it ROCKS! Greg's playing and singing have never been better and the band is on fire. They take their time with new music and it shows. This is a great album, and I recommend you take the time to give it a serious listen."
-Richard "Smokey" Taylor of Sorcery(Stunt Rock!)
"Uli Roth/Johnny Winter on good, no strychnine havin, speed. Not your old grandpappys rocknroll, this is tomorrow's cooler than Tiktok classic. Golden, boys. ("early 80's, like good Dio?" "No, closer to classical but I can't put my finger on it"
-Jerry A of Poison Idea

Tourdates
No shows booked at the moment.