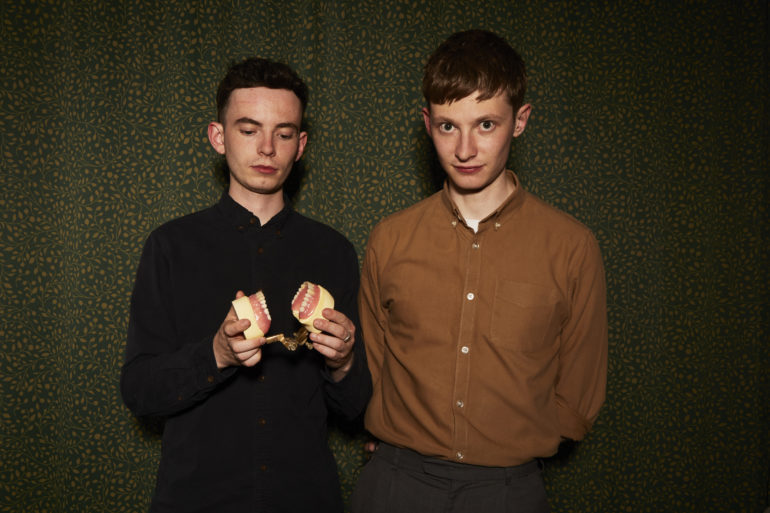 CASSELS
Booking Agent : Federico Zanatta
Finding humour in the seemingly inescapable collapse of the human race. It might not be the most conventional approach to a record, but Cassels have already proved themselves to be anything but traditionalists.
Cassels is a London-based duo and brothers, Jim and Loz Beck. They write experimental, punk-infused garage-rock, which is underpinned by part sung, part spoken word lyrics they describe as "an intentionally muddy mix of experience,
opinion, red herrings and fiction".
The duo just announced their upcoming new record, A Gut Feeling, alongside lead single 'Mr Henderson Coughs'—a janky, off-kilter, Shellac-esque head bopper with repetition at its core that details "a story of grey areas, extenuating circumstances, and misguided attempts at redemption. It could be seen as darkly comic, but that depends on how dark your sense of humour is".
The track's focus on a fictional character is a thematic style that can be found throughout the album: " I found that setting myself the brief of writing character pieces offered a nice way of sneaking quite personal things in to the songs without being explicitly autobiographical" says guitarist and vocalist Jim. "I think writing can be a great way of unearthing hang ups and becoming acquainted with your own anxieties. In the case of this album, I found an additional pleasure in exploring these anxieties through the vehicle of third person narratives".
A Gut Feeling will be released in early 2022 via God Unknown Imprint.
Tourdates
23/11/23
London
New River Studios
United Kingdom

w/ Beige Palace

Buy Tickets
24/11/23
Oxford
Common Ground
United Kingdom

w/Other Half

Buy Tickets
25/11/23
Exeter
Cavern Club
United Kingdom
Buy Tickets