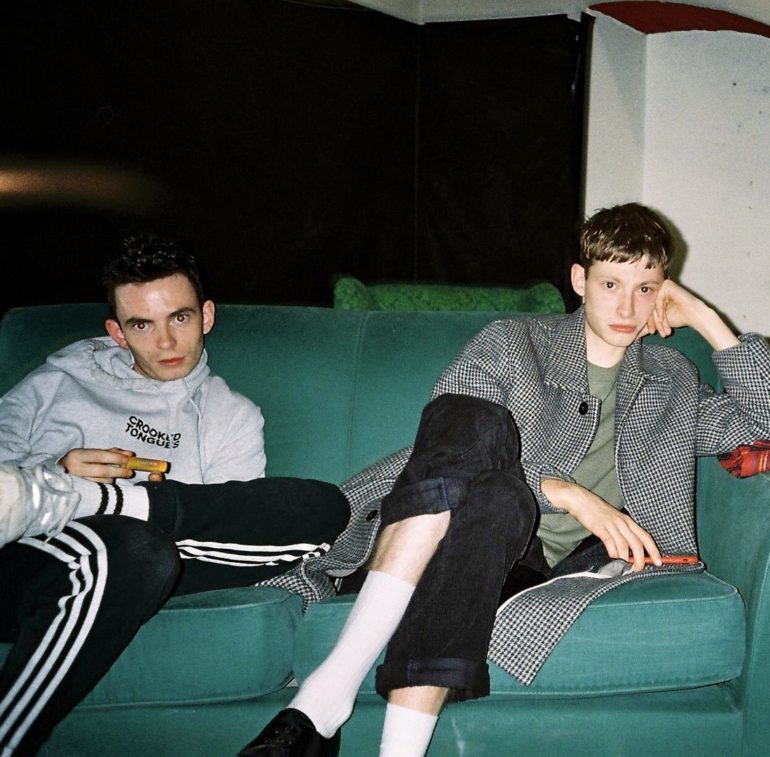 CASSELS
Booking Agent : Federico Zanatta
Finding humour in the seemingly inescapable collapse of the human race. It might not be the most conventional approach to a record, but Cassels have already proved themselves to be anything but traditionalists. Made up of brothers Jim and Loz Beck, the duo spent their youth rallying against the calm, countryside boredom of growing up in a small village in the Oxfordshire—developing a sound characterised by a maelstrom of erratic instrumentation and punk-inflected vocals. Over the course of two LPs, a compilation of early EPs and singles, Cassels have operated outside of strict genre distinctions, both accumulating a loyal fanbase and winning plaudits along the way.
Drawing on influences from the agitated post-punk of Shellac to the rasping indie of Modest Mouse, it isn't surprising that pigeonholing the duo is no easy task. Since their 2015 debut EP, "Hating Is Easy", they've continued to evolve into an ever more indefinable outfit, all the while tackling weighty subjects ranging from social anxieties to estranged politics. The combination is an exciting, at times slightly intimidating, sound.
Their last album 'The Perfect Ending', released in 2019 by Big Scary Monsters, is in many ways the album you'd expect Cassels to have made, packed as it is with left-field progressions and an impassioned take on contemporary issues, approached from a somewhat unique perspective.
Music for misanthropes and malcontents.
Tourdates
18/06/21 - 20/06/21
Warwickshire
Big Foot Festival
United Kingdom
07/07/21
Birmingham
Dead Wax
United Kingdom
08/07/21
Bristol
2000Trees Festival
United Kingdom
08/07/21
Bristol
2000Trees Festival
United Kingdom
09/07/21
Liverpool
Kazimier Stockroom
United Kingdom
10/07/21
Sheffield
Record Junkee
United Kingdom