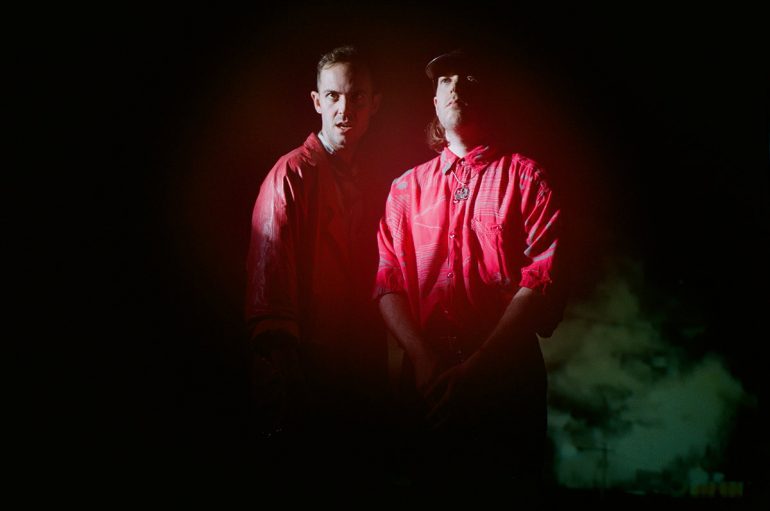 Body of Light
Booking Agent : Ricky Biondetti
Body of Light is an electronic duo and synth-pop band made up by brothers Andrew and Alexander Jarson. Starting as an exploration of noise, sound, and rich vocal loops, over their 10 years of existence, they have found a new foothold as something more complex, structured, and moving. 
Their music is not only individually persona, but draws from shared experiences between the two brothers. Aspects of their music come from their own personal lives as well as our shared life experiences. Long time fans and creators of all kinds of electronic music, elements of new wave, freestyle, grunge, goth, and techno mesh into their work, like old radio signals bouncing off one another in time and space.
Haunting keys, swelling pads, and punching drums score their music as Alex weaves lyrics in a mystic, yet directly romantic approach. They prove to be a duo that is perfect for the dancefloor, without a fear of trend or passing fashion.
In their 2019 LP Time to Kill, Body of Light finds themselves refining their brand of cold and driving synth pop with a bold pallet of sounds and a focus on newfound technique and purpose. Like the pale digital stare of the multitude of devices surrounding our daily lives, the songs weave stories of love and obsession in an era of technical bondage and fleeting exhilaration. That is not to say the album carries a message of pessimism, rather it's meant to act as a startling reminder of how important our time is. Spanning 9 songs, the rhythm pounds infectiously and the synths penetrate like a knife. Produced by Matia Simovich at Infinite Power Studios in LA, the brothers found new intention through the sleek and heavy production offered.
Tourdates
No shows booked at the moment.