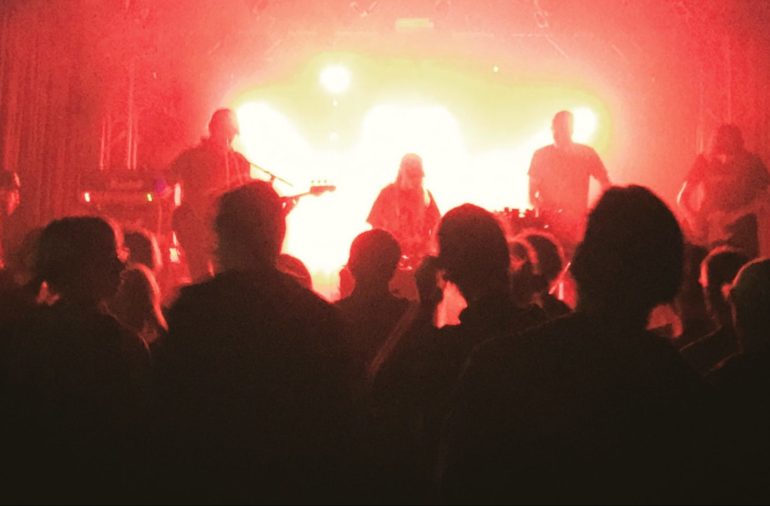 BADA
Booking Agent : Giorgio Salmoiraghi
BADA is a black noise/psych rock Swedish collective devoted to free improvisation and loud contaminations.
The sounds of BADA come from various and oppugnant directions: drone landscapes, pipe organs dissonances, tribal rhythms, obscure sliding guitars and deep distorted bass. It is from these diverse sources that the process of creativity keeps persistently mutating.
Only few traces of BADA are available on the web therefore the only way to reach their music is through the live experience, a profane and unholy communion where the volumes of the instruments will be high to make sounds resonate through your bodies. An act which reunites the essential bond between music and physical worlds.
BADA is the new creature of Anna Von Hausswolff , Hannes Nilsson, David Sabel (also Birds Ov Paradise, Hypnus), Filip Leyman, Gianluca Grasselli and Christoffer Darshed.
Bada s/t album, released in early 2020 via Anna Von Hausswolff's own Pomperipossa Records, sold out twice.
Tourdates
No shows booked at the moment.