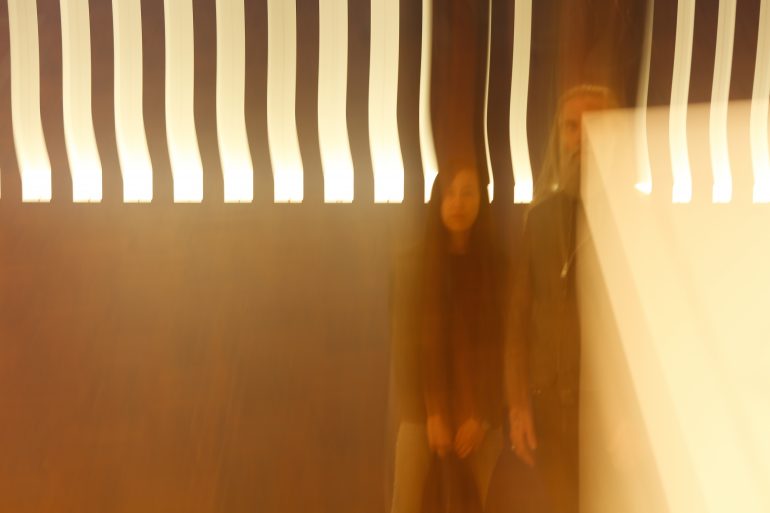 Wrekmeister Harmonies
Booking Agent : Ricky Biondetti
Nearly a year in the making, and including a cast of 30 musicians, J.R. Robinson delivers his towering third album as Wrekmeister Harmonies entitled Night of Your Ascension. As with previous Wrekmeister albums, the ensemble is made up of an all-star cast of musicians from the metal, new music, and rock communities. Musicians include Lee Buford and Chip King from The Body, Alexander Hacke (Einsturzende Neubauten), Cooper Crain (Cave), Marissa Nadler, Mary Lattimore, Olivia Block, Eric Chaleff (Bloodiest), Dylan O'Toole and Ron DeFries (Indian), Bruce Lamont, Sanford Parker (Twilight), Mark Solotroff (Anatomy of Habit), Solomon Lee Walker, Chris Brokaw (Come), and Jaime Fennelly (Mind Over Mirrors). Robinson has long been fascinated with those whose habits or actions have set them be- yond the reach of redemption. Through his video art and his music, Robinson continues to explore humanity's darkest impulses and society's response to them.
J.R. Robinson perceives life as a long, gradual process of decay. Lightness fades into darkness, ! while innocence succumbs to the evils of modern society. His music reflects not only this worldview but his emotional response to it.
Wrekmeister Harmonies' pastoral doom has earned praise from Pitchfork, SPIN, Decibel, and Invisible Oranges as a new form of metal composition and performance involving a wide variety of instrumentation.
Tourdates
No shows booked at the moment.