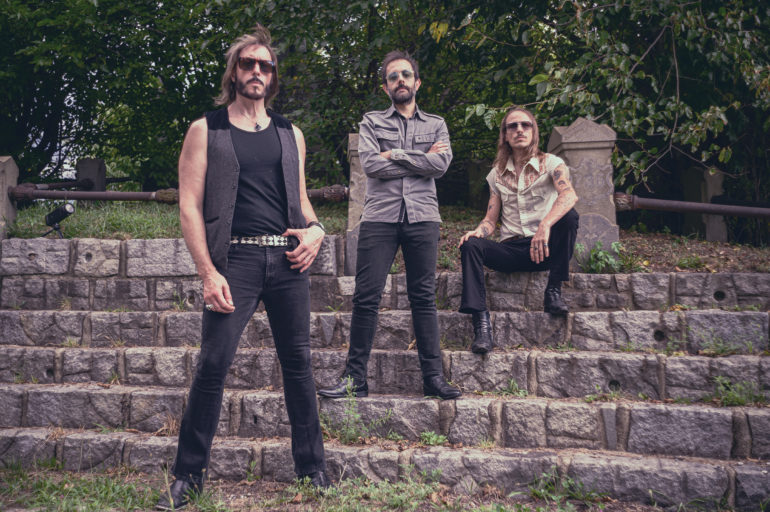 THE GOLDEN GRASS
Booking Agent : Greg Feller
Hard and heavy, swinging, progressive boogie rock…that's THE GOLDEN GRASS! This NYC power trio embodies the glory of harmony filled, catchy and tough rock n roll of the 60s/70s! But these boys are no revisionists! They are post-modern collagists, connecting the dots between heavy glam rock boogie, jazzy psychedelia, proto-metal, bluesy prog rock and southern hard rock! They weave a NEW and NOW sonic tapestry, a linear and logical aural narrative that pushes beyond and delivers a show stopping feel-good golden sound that is NEEDED in these dark times!
Formed in 2013, the band has released an impressive discography on esteemed underground labels such as Svart Records, Electric Assault Records, Listenable Records and Who Can You Trust? Records. In 2023, they will release their 4th studio LP "Life Is Much Stranger" on Heavy Psych Sounds Records. Under the direction of Swamp Booking, they have done 5 European Tours including performances at Roadburn (2015) and Freak Valley Festival (2016). And in the Northeast/Midwest USA, they have toured regionally and supported DEEP PURPLE, CAPTAIN BEYOND, BANG and Corky Laing of MOUNTAIN!
Tourdates

No shows booked at the moment.