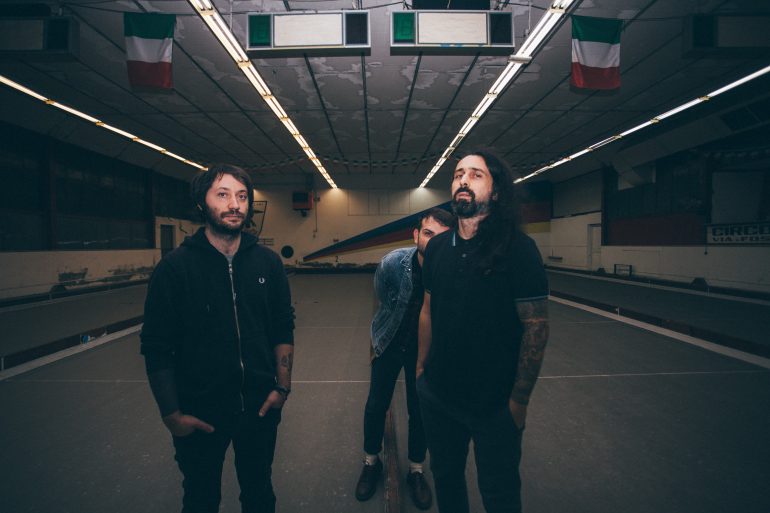 Soviet Soviet
Booking Agent : Ricky Biondetti
Booking Agent Latin America : Diego Bustamante
Post-punk leaning trio Soviet Soviet were born in 2008 on the Adriatic coast of Pesaro, Italy by Alessandro Costantini (vocalist/guitarist), Andrea Giometti (lead vocalist/bassist) and Alessandro Ferri (drums). In 2009, they gained notoriety with a handful of self-released singles and incessant touring. The trio followed up with the Summer, Jesus EP in 2011, growing their reputation for immediate and tightly wound live performances. For the past year, the trio have converted that immediacy from the stage into a proper studio, honing and fine-tuning the production on their debut album, Fate. Felte released the album November 11, 2013.
Fate continues the path of past releases, but with a tighter ferocity and sense of confidence in their unique sound within the post-punk genre. The guitar has more bite, the bass glows with a deeper tone and the drums are as steady and punchy as ever. Standout single "1990" is a great example of to-the-point, sharp guitar riffs and heavy, propelling bass. The rhythms immediately gets stuck in your head while Andrea's vocals oftentimes channel Gary Numan but sped up with an Italian, icelike accent. "No Lesson" is driven by compact drums, never missing a beat while bass and guitar lines intertwine with frenetic energy. The track includes a rare introspective moment in the middle of the track, sharing a newfound step in the band's songwriting not recently heard, before exploding back into ferocity.
While post-punk is the easy descriptor, Soviet Soviet's lens of the genre is much wider, grabbing from coldwave, art punk and more, figuring out a way to make something fresh.
Tourdates
No shows booked at the moment.