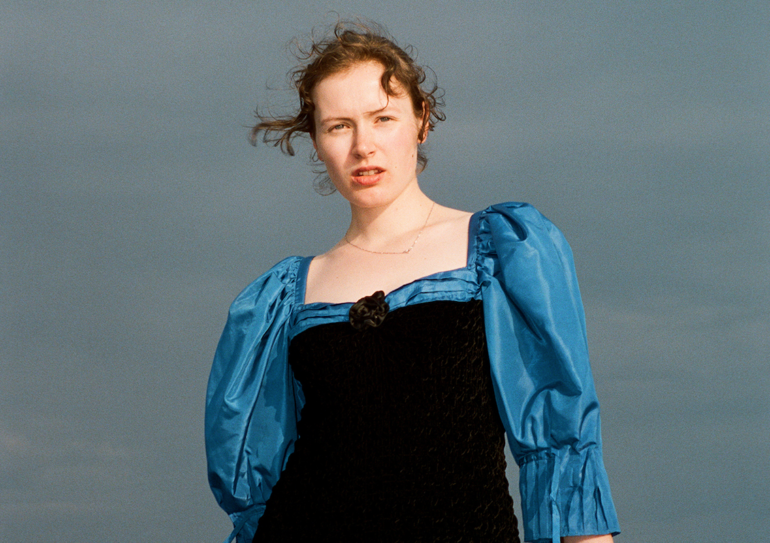 ROSA ANSCHÜTZ
Booking Agent : Wade Black
Rosa Anschütz, born in 1997, is a German artist, songwriter, composer and vocalist based in Berlin. Anschütz investigates and utilizes various fields of Transmedia Arts with a focus on sound, object and scenery including photography and film, creating a collage within and beyond her music.
As a performer she embeds her reverberated voice – oscillating between singing and spoken words – in delicately-constructed sound structures which she creates with guitar, bass, drum machine and modular system. Her voice floats softly through ethereal and hypnotic sound spheres without losing its depth. Her music is about the desire to drift; to surrender to the moment and about the movement of life. Simultaneously, the music portrays the will to resist the world and its currents – the currents that want to drive one somewhere they don't want to go. How does one become an island in the current?
Performing and recording since 2016, milestones in her career as recording artist so far: Rigid (LP, 2019), Votive (LP, 2020) and Goldener Strom (LP, 2022). She has a diploma in Transmedia Arts of the Universität für angewandte Kunst, Vienna (2021).

official
instagram
bandcamp
spotify
soundcloud
tourdates

Tourdates
No shows booked at the moment.