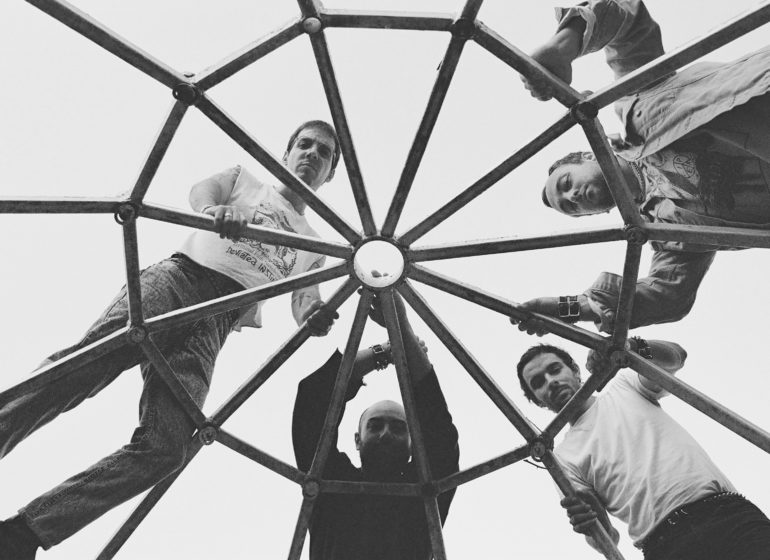 POISON RUÏN
Booking Agent EU/UK :Ricky Biondetti & Diego Bustamante
Poison Ruin formed in Philadelphia in 2020. It began as a solo recording project but developed into a full band by the end of the year. Their music combines classic anarcho/crust punk with a variety of influences including oi!, american post-punk, NWOBHM, and dungeon synth. The band heavily utilizes dark medieval imagery and lyrical themes combined with anarcho iconography. A compilation of their 2020 demos was released as an LP in 2021, followed by the 'Not Today, Not Tomorrow' 7" in 2022.
Poison Ruin – a dark and propulsive sound that captivates and lures in while keeping an endearing layer of isolation from the listener. There's a film or a grit over top of modest layers of gloomy melody and hard punk energy, something like The Outsiders "One to Infinity" in the house The Wipers, Modern Warfare, and A Touch of Hysteria built. This is anarchic, pogo and pit worthy, yet catchy enough to sing back to your friends when your phone battery is dead. Flashes of electronic and synth textures colour the darkened and damp corners of Poison Ruin's sound world and help keep brief glimpses of an open horizon on the palate for all of us to strive toward.
Tourdates
No shows booked at the moment.