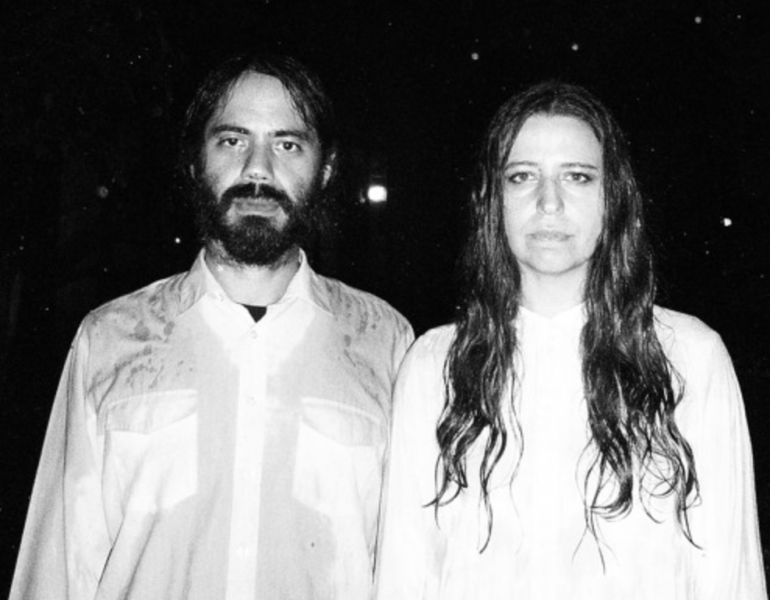 M.Takara & Carla Boregas
Booking Agent: Riccardo Biondetti & Marco Portello
Mauricio Takara is an explorer of rhythmic regions, and tireless lover of electronics of all kinds. He plays drums/percussion with the bands Hurtmold and São Paulo Underground (with trumpeter Rob Mazurek from Chicago). With these bands he´s released many records and has played all over, including festivals like Sonar, SXSW, Saalfelden Jazz, Belgrade Jazz Festival, Club Transmediale, etc. Takara is also very active in Sao Paulo´s improvising and experimental music scene and has played with a wide range of musicians such as Pharoah Sanders, Damo Suzuki, Yusef Lateef, Joe Lally (Fugazi), Naná Vasconcelos, Prefuse 73, Makoto Kawabata, among many others.
In his solo work he uses drums and percussion in connection with synthesizers and electronic effects, exploring the more abstract as well as melodic side of rhythms and percussive sounds.
Carla Boregas was born and raised in São Paulo, Brasil. Interested in encounters and situations that can occur through sound practices, she explores the manipulation of synthesizers, bass, pre-recorded and electroacoustic sounds with a textural approach and focus on repetition, creating a warm immersive sonic universe and also expansive soundscapes, both in her solo work or in collaboration with other artists.
She started her self-taught path through the sound universe in 2011, when she co-founded the genre-bending group Rakta, which has several records released and performed extensively in South America, USA, Europe, Mexico and Japan.
As a solo artist, she has performed in São Paulo, Tokyo, Toronto and México City.
Carla is also part of the transdisciplinary duo Fronte Violeta.
Tourdates
03/10/23
Budapest
UH Festival
Hungary
25/11/23
Berlin
Jazzexzess Festival
Germany
02/12/23
Helsinki
We Jazz Festival
Finland