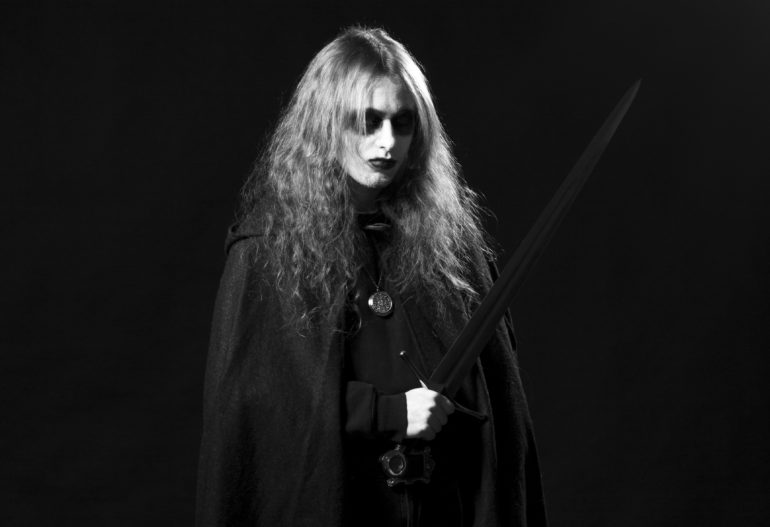 KËKHT ARÄKH
Booking Agent: Riccardo Biondetti & Marco Portello
The story of Këkht Aräkh started at the end of 2018, in Mykolaiv, the southern city of Ukraine. However, the roots of the project take us back to Aug 2014 when the sole mastermind behind the project – Dmitry Marchenko – finished his very first song for his very first black metal act called Yokai.
Although he had always been a huge fan of the genre, he felt like the version of black metal that he wanted to hear didn't exist yet. Even his favorite black metal songs he felt were lacking in some aspects. That is why he decided to try it for himself, excluding some aspects of the genre and replacing it with something else – an approach that would help the project that is Këkht Aräkh become original in its own right.
After dozens of songs recorded as Yokai, Dmitry felt like taking the project to a new level, making it public and more meaningful. This was the point where some rebranding was needed and Këkht Aräkh came to be. Këkht references the Irish god of healing, Dian Cécht, and Aräkh references the Cambodian poisoning god, Arak Kol, with the word arak itself standing for evil spirit (usually female) in Cambodian mythology.
His first release as Këkht Aräkh, Through the Branches to Eternity EP (2018), includes a special feature that would later develop into the project's signature: a rough contrast between black metal songs and quiet ballads. This signature further solidifies in the debut album Night & Love (2018) and sophomore Pale Swordsman (2021) and puts a spotlight on the project as an exciting new form of black metal – raw and aggressive yet melancholic and tender with romantic gothic sensibilities throughout.
Tourdates
No shows booked at the moment.