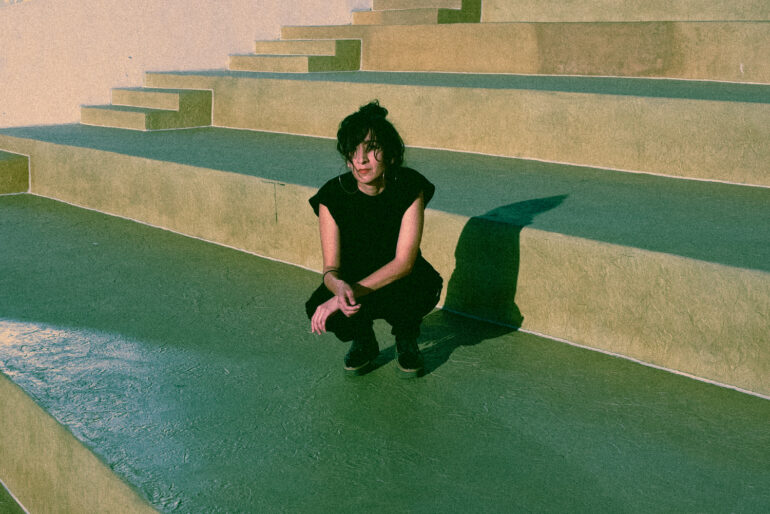 J.Zunz
Booking Agent : Federico Zanatta
Lorena Quintanilla's journey as J. Zunz continues with her third solo release, and her second for Rocket Recordings after 2020's 'Hibiscus'. Recorded in a vociferously windy area of Enseneda, Mexico, where Lorena spent a strict lockdown, 'Del Aire' exorcises the troubles she encountered during the period, in the process creating both what she describes as a "continuity and discontinuity" from 'Hibiscus', and extracting a similar, yet fresh strain of emotional complexity.
With the atmospheric and natural theme of air at the heart of the creative process, Lorena has created an extraordinarily spacious work.
Through the mellifluous repetition, the cathartic buzzsaw moments and the elemental force of the album's conceptual core, 'Del Aire' acts as an intimate echo chamber vicariously healing the listener's wounds besides Lorena's own.
Tourdates
26/09/23
Graz
Cafe' Wolf
Austria
28/09/23
Roma
Fanfulla
Italy
29/09/23
Bari
Time Zones Festival
Italy
30/09/23
Faenza
Clandestino
Italy
01/10/23
Vevey
Session Studio 603
Switzerland
Buy Tickets
04/10/23
Barcelona
Meteoro
Spain
05/10/23
Madrid
Wurlitzer Ballroom
Spain
Buy Tickets
06/10/23
Barreiro
OUTFEST
Portugal
Buy Tickets
07/10/23
Braganca
Casa da Seda
Portugal