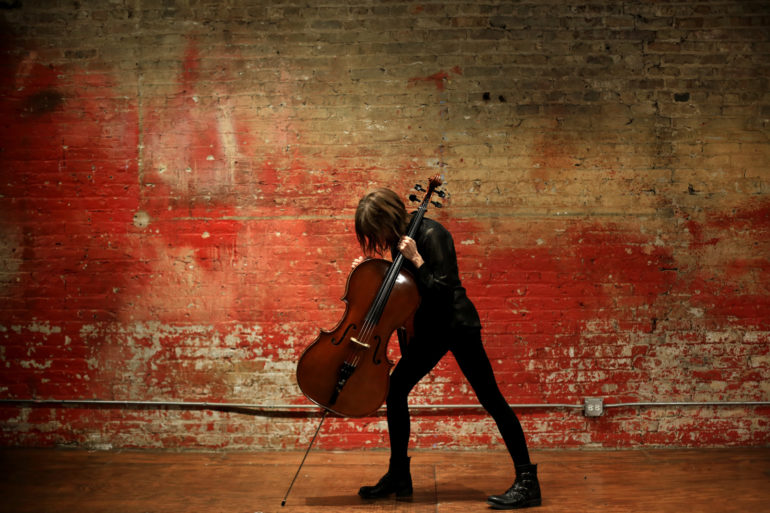 Helen Money
Booking Agent : Federico Zanatta
Alison Chesley, also known by her stage name Helen Money, began playing the cello at the age of 8 in her hometown of Los Angeles and steered a course towards a career in classical music until she went to Chicago to attend Northwestern University and decided to go full steam ahead in pursuit of a career outside of it. She began a busy period as a solo artist, especially on Chicago's then thriving studio scene, where she played on over 100 albums including those by Bob Mould, Broken Social Scene, Anthrax, Mono, Russian Circles, Disturbed and Poi Dog Pondering. She began composing music for films, theater and dance including two world premiers with the modernist icon Shirley Mordine.
In 2007, Alison wrote the first Helen Money album and released it on her own label, Cellobird Records. Since then, she's recorded 4 additional albums as Helen Money: "In tune", also on her label, "Arriving angels" on Profound Lore Records "Become Zero" and the newest "Atomic" out on Thrill Jockey.
Helen Money is equally at home in the New Music realm as she is in the New Metal realm. She has toured extensively with an incredible array of musicians, including Shellac, Neurosis, Sleep, Russian Circles, Magma, Agalloch, Earth, and Nina Nastasia. Both Portishead and Shellac selected her for their respective All Tomorrow's Parties festivals and she toured with Earth in their last European tour in 2019.
Her new album "Atomic" was released in 2020 week via Thrill Jockey.
Tourdates
No shows booked at the moment.