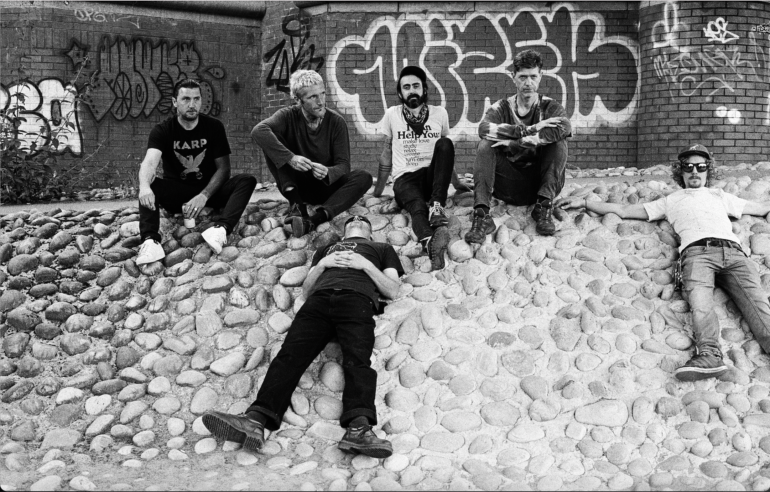 GNOD
Booking Agent : Ricky Biondetti & Federico Zanatta
Since their inception, Gnod's musical trajectory has been one of constant fluctuation borne out of an incessant need to discover new sonic worlds. Beginning life as a shamanic drone ensemble, at times fitting up to 15 members on stage, these early rituals informed the core ideals that have come to define the group in their years of activity; community and trance-inducing repetition. Throughout a discography that has amassed dozens of CD-R's, cassettes and vinyls for labels like Rocket Recordings, Trensmat, Krokodilo (Blackest Ever Black) and their own Tesla Tapes imprint, a restless yet organic need mutate their music into new realms has had critics clawing for comparative touch stones. Acts as far ranging as Hawkwind, Popul Vuh, Pan Sonic, Sunburned Hand of the Man and Pharaoh Sanders have all been referenced in attempt to pinpoint their output, one that has historically never aped any genre but with each record furthered their own unique place in truly independent music. It is the exact same dedication to the live arena that has seen Gnod become one of the most celebrated live bands in the UK and secured them multiple tours and festival appearances throughout Europe. In these times of cash in hand 'glory days' reunions and bands simply rehashing their recorded material pitch perfect live, Gnod are a stark and welcome anomaly. Already moving on from the barley released and universally acclaimed epic 'Infinity Machines', the current live incarnation of the band is characterised by a crushing, cataclysmic new protest music whose call to arms gravitas offers a meaningful defiance to Cameron's Austerity Britain. Gnod have taken their very namesake and charged it with bludgeoning new edge that is as euphoric as it is nihilistic. It is one that stridently attests to the group's spiritual center, one of community that is inclusive and respectful of its audience yet will never placate to their expectations. Instead, Gnod offer a gateway to an aural black hole and along with firm guiding hand, the opportunity to dive head and body first into a powerfully new psychedelic maelstrom full of possibilities.
GNOD (R&D)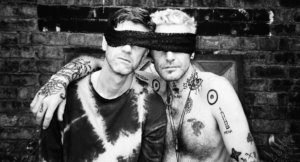 Gnod (R&D) is a stripped back version of the band consisting for this outing of Gnod co founders Paddy Shine and Chris Haslam.
After 10 years of Gnod with over 40 players passing through the ranks and collaborations with the likes of Charles HAYWARD,Faust, Anthony Child and White Hills to name but a few, Gnod (R&D) is a chance to hit the road and 'research and develop' sounds , places, people and atmospheres for the next stages of future Gnod performances.
R&D will find Paddy and Chris improvising with new instruments, sounds and ideas with the option of collaborating with various musicians along the way. There will be an open stage at Gnod(R&D) shows and people are encouraged to get involved be it singing , shouting, dancing, bringing an instrument/device to the table or just simply tuning in and coming along for the ride.
Tourdates
No shows booked at the moment.