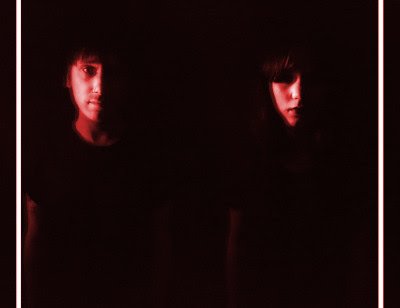 Fvnerals
Booking Agent : Ricky Biondetti & Greg Feller
Fvnerals is a band currently based in Brussels.
Syd (guitar) met Tiffany (vocals/synth) in the south coast town of Brighton in the beginning of 2013. They recorded and released their first Ep "The Hours" in February via their label Eerie Echoes and started gigging in May the same year. In the beginning of 2014, they put Fvnerals on hiatus snd released an album and toured with their side project Myyths. Myyths toured across England, Scotland and Belgium and were introduced on BBC Introducing the south.
During the summer of 2014, they started working on new songs that led to the recording of their debut album "The Light". The album was released on vinyl by Throne Records, digitally and on cd via Eerie Echoes Records. FVNERALS toured across England, Wales and Scotland in April 2015 and recorded a new Ep in June 2015 "The Path".
In October 2015, Tiffany and Syd relocated to Glasgow, Scotland. FVNERALS toured across the UK in April and played Doom Over Leipzig festival in Germany.
IIn June 2016 the band recorded their second album "Wounds", the album was released in October 2016 via Golden Antenna Records (EU) & The Native Sound (US), and was followed by a UK Tour in October. 2017 was a busy year, the band went on a European Tour in January, two UK Tours in March and June, a European Tour in September and finally a UK tour in December.
Tourdates
29/10/22
Hasselt
Samhain
Belgium

Festival Club Stage

29/10/22
Hasselt
Samhain
Belgium
07/12/22
Oslo
Krøsset
Norway
08/12/22
Stockholm
Hus 7
Sweden
09/12/22
Copenhagen
Pumphuset
Denmark
10/12/22
Berlin
ORWOhaus
Germany
11/12/22
Leipzig
Moritzbastei
Germany
12/12/22
Brno
Melodka
Czech Republic
13/12/22
Wien
Arena
Austria
14/12/22
Nurnberg
Z-Bau
Germany
15/12/22
Zürich
Dynamo Zürich
Switzerland
16/12/22
Paris
Backstage
France
17/12/22
Brussels
JeugdKlub Paddestoel
Belgium
18/12/22
Eindhoven
Dynamo
Netherlands