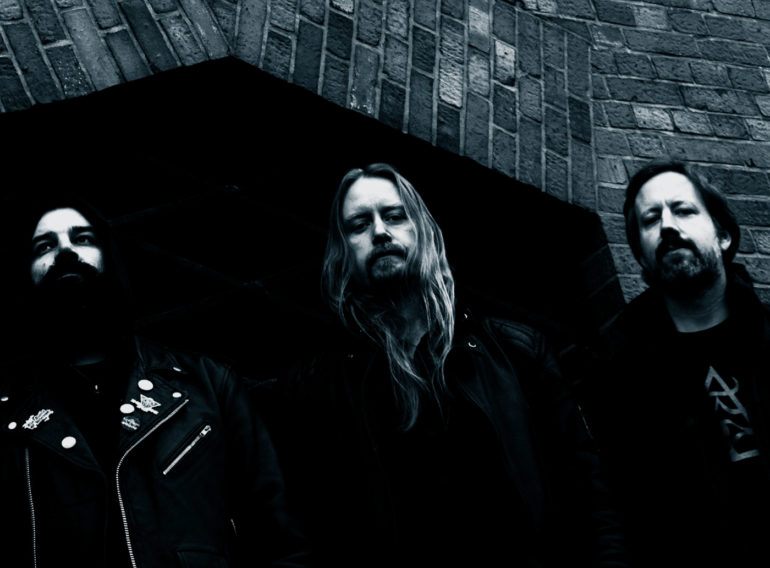 DROWNED
Booking Agent : Greg Feller
A valid statement to the gospel of Death Metal as it was meant to be played. Emanating an aura of surreal morbidity with hints of doom and prog, "Idola Specus" is as esoteric and introspective as it is dark, heavy, and raw.
"Idola Specus", recorded in spring 2014 and released via prestigious Sepulchral Voice Records on July 25th, marks the first full-length album release by a band that was originally founded 1992 in Berlin. Containing material written over a period of roughly six years and introducing new members T 2 and G, it takes up the torch from where Drowned left off with their mini-album "Viscera Terrae" in 2006.
In support of the album, Drowned played a two-week European tour, as well as a string of club shows and festivals such as Hell's Pleasure, Nidrosian Black Mass, Metal Mean, Til Dovre Faller, Incubate, Hellfest, Live Evil, etc. Late 2017 saw the addition of H as a second guitar player, premiered on the occasion of Gravia Miasma's 10-year celebration in London, UK.
Since 2018, Drowned has entered a state of seclusion in order to work on new material for a future album. As the silence will only be broken by very few selected shows, Kill-Town Death Fest will be a rare occasion the see the band perform in 2019.
Tourdates
No shows booked at the moment.