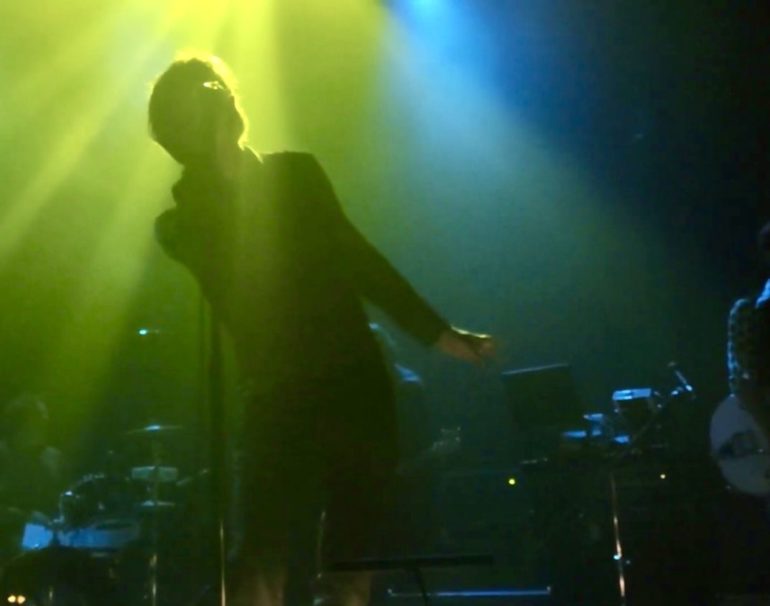 Crime & The City Solution
Booking Agent : Wade Black & Ricky Biondetti
"Following the success of Crime & the City Solution's 2022 European tour, their first in 10 years, the band will be touring Europe and the UK throughout 2023.
Coinciding with the tour, Crime & the City Solution, who recently returned to the studio to record a cover of The Doors' classic 1967 ode to alienation, 'People Are Strange', recently announced details of a series that will see Mute reissue their long out of print catalogue, which will be available on vinyl for the first time in decades: https://mute.ffm.to/catcs-ri.
The series begins in February 2023 with the reissue of the three albums that founder Simon Bonney considers the origin of his true voice and the definitive sound he sought for Crime & the City Solution: Shine (1988, set for release on limited gold vinyl), The Bride Ship (1989, available on limited white vinyl) and Paradise Discotheque (1990, out on limited orange vinyl). These will be followed by the staggered re-release of the remaining albums.<(p>
During the upcoming tour the band will be playing selections from the whole of its soon to be reissued back catalogue: Just South of Heaven (1985), Room of Lights (1986), Shine (1988), The Bride Ship (1989), Paradise Discotheque (1990), The Adversary (1993) and American Twilight (2013) as well as new original material from its 2022-23 Berlin recording sessions. Crime & the City Solution's current Berlin based line up, the sixth incarnation of the band Simon Bonney formed at age sixteen in Sydney, features Bonney (lead vocals), Bronwyn Adams (violin and vocals), Josh Murphy (guitar), Fred Lyenn, (bass and Moog), Georgio Valentino (synth and guitar), and Chris Hughes (drums).
Formed in Sydney by Simon Bonney at the age of 16, Crime & the City Solution's early performances from 1977-1979 had a big impact on key figures of the early Melbourne art-punk/post punk scene. In 1984, Bad Seed, Mick Harvey brought Bonney to England to form the London based Crime with their friend, the brilliant and ever influential ex-Birthday Party guitarist Rowland S Howard, with his brother Harry Howard on bass and Epic Soundtracks on drums. Two years on, having toured Europe, the UK, Australia, and the US and released several EPs and an album, this lineup reached its zenith with a historic swan-song performance in Wim Wenders' cinematic masterpiece 'Wings of Desire'.
Bonney has said his true voice and the definitive sound he sought emerged with the next, Berlin based incarnation of Crime & the City Solution, which recorded three studio albums and a live CD between 1986 and 1991. With a more experimental sound, which drew less on Melbourne post punk scene roots and took a more explorative musical approach, this lineup featured Einstürzende Neubauten's Alexander Hacke on guitar, ex-DAF/Liaisons Dangereuses Chrislo Haas on vintage Korg patchbay synth, and free jazz bassist Thomas Stern. The lineup was completed by Mick Harvey on drums and Bonney's longtime lyrical collaborator Bronwyn Adams on violin.
In 2012, a Detroit incarnation, featuring Berlin alumni, Hacke, Bonney, and Adams and new recruits, Danielle de Picciotto, Jim White, David Eugene Edwards, Troy Gregory, and Mathew Smith, returned with its fifth studio album, American Twilight: "as much an elegy to the American Dream that's turned into a global nightmare as it is a damn fine rock & roll album" -The Quietus
Tourdates
01/12/23
Karlsruhe
P8
Germany
Buy Tickets
02/12/23
Ebensee
Kino Ebensee
Austria
03/12/23
Zagreb
Vintage Industrial
Croatia
04/12/23
Milano
ARCI Bellezza
Italy
Buy Tickets
05/12/23
Munich
Muffatwerk
Germany
Buy Tickets
06/12/23
Prague
Fuchs2
Czech Republic
Buy Tickets
07/12/23
Budapest
Instant
Hungary
Buy Tickets
08/12/23
Linz
Stadtwerkstatt
Austria
Buy Tickets
09/12/23
Poznan
2Pogi
Poland
Buy Tickets
10/12/23
Warsaw
Niebo
Poland

Box office:

https://knockoutmusicstore.pl/wydarzenia/crime-the-city-solution-2.
12/12/23
Dresden
Chemiefabrik
Germany
13/12/23
Hamburg
Hafenklang
Germany
Buy Tickets
14/12/23
Copenhagen
BETA
Denmark
Buy Tickets
15/12/23
Oslo
Salt
Norway
16/12/23
Stockholm
Hus 7
Sweden
Buy Tickets
17/12/23
Gothenburg
Musikens Hus
Sweden
Buy Tickets
19/12/23
Berlin
Urban Spree
Germany
Buy Tickets