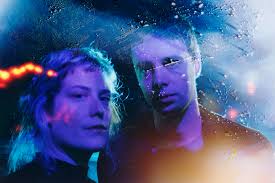 BOY HARSHER
Booking Agent : Ricky Biondetti
Boy Harsher is a dark electronic duo that produces gritty dance beats infused with ethereal vocals, creating a sound that is eerie, intense and incredibly danceable. Augustus Muller develops the underbelly of sound with minimal beats and grinding synths, where Jae Matthews whispers, screams and chants on top. Together, the music created is somewhere between EBM, drone and confessional storytelling. Muller and Matthews both have a strong background in film and their cinematic approach translated effectively in both their recordings and live performance.
Boy Harsher started in early 2013 under the name Teen Dreamz. The project was based on short stories written and read by Matthews then live scored by Muller. As the project matured the instrumentals became more dance influenced and Matthews' delivery became more dynamic and spontaneous. In January of 2014 Teen Dreamz took on the moniker Boy Harsher.
Boy Harsher currently resides in Northampton, Massachusetts.
Tourdates
No shows booked at the moment.