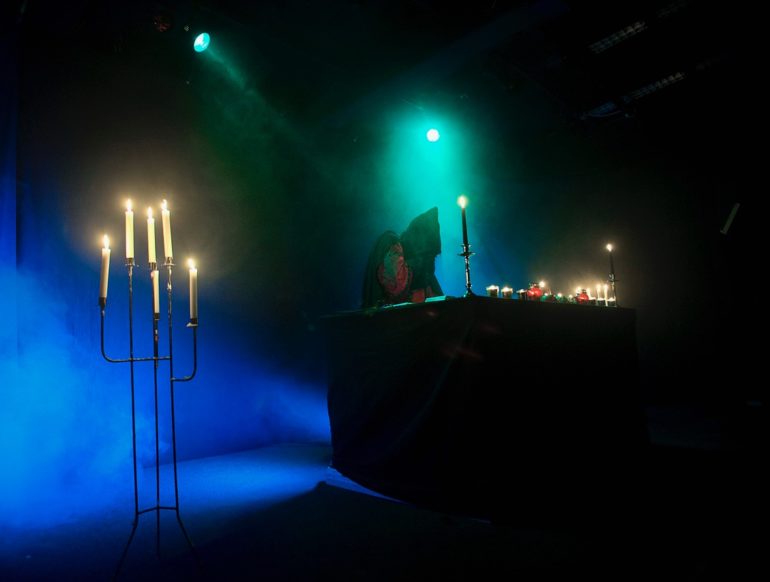 ATTILA CSIHAR
Booking Agent : Federico Zanatta & Giorgio Salmoiraghi
His music career began in 1985 with the Hungarian metal band Tormentor, which reached cult status in black metal circles with their first album, Anno Domini (1988). Tormentor performed 50-100 live shows between 1986–1990 and became one of the most infamous bands in Hungary. On the strength of his work in Tormentor, he was invited to perform vocals on the De Mysteriis Dom Sathanas album by Norwegian black metal band Mayhem after lead singer Dead committed suicide. His groundbreaking new way of singing added a special character to Mayhem's sound.
He is a "shadow" member of the American doom/drone metal band Sunn O))). His first live performance with the band happened on 24 March 2003 at Stadtwerkstatt in Linz, Austria. His first recorded collaboration with the band was in 2004 when he sang in Sanskrit language on their album White2. He has recorded five full-length albums with the group, including the very successful Monoliths & Dimensions, and performed live with the band on their worldwide tours hundreds of shows.
In 2004, Csihar rejoined Mayhem after the departure of Maniac, the band's previous vocalist. Their 2007 album, Ordo ad Chao, won the Spellemannprisen (also known as the Norwegian Grammy). Since then the band has embarked upon intense international touring.
In 2008 he also joined another project, Gravetemple with Stephen O'Malley of Sunn O))) and Oren Ambarchi.
Csihar started his solo act in November 2008, called Void ov Voices. His live performances have been in support of artists like Ulver on their first European tour, Bohren & der Club of Gore, Lustmord, Ruin and Diamanda Galas. He performed at "The Grand Reincarnation" Of Paul Booth's Last Rites Gallery & Tattoo Theatre. He also toured in Japan and performed during the Mofo festival in Tasmania.
He has collaborated with artists such as Current 93, Jarboe, Dissection, Emperor, Taake, Ulver, and Banks Violette.
In 2019 he formed an esoteric noise project called Hiedelem with drummer/percussionist Balázs Pándi (Merzbow, Keiji Haino).
Tourdates
10/11/23
Utrecht
Le Guess Who?
Netherlands
Buy Tickets
12/11/23
Brussels
Botanique
Belgium
Buy Tickets
17/11/23
Innsbruck
PMK
Austria
Buy Tickets
18/11/23
Bologna
Cinema Perla
Italy

Nosferatu Project

19/11/23
Geneva
Cave12
Switzerland
25/11/23
Gothenburg
Oceanen
Sweden
Buy Tickets