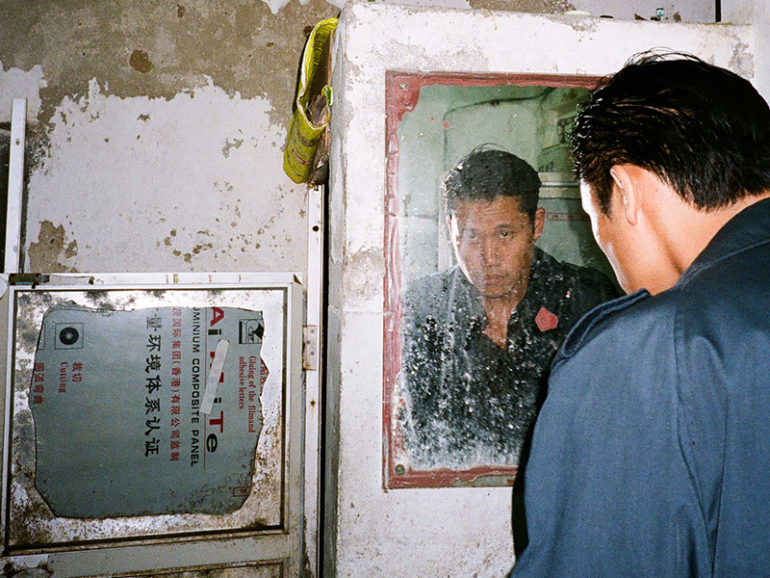 Alex Zhang Hungtai
Booking Agent : Giorgio Salmoiraghi & Luca Ciscognetti
Alex Zhang Hungtai released several EPs and three albums as Dirty Beaches on cassette-only labels before releasing his fourth full-length, "Badlands", in March 2011. "Badlands", unlike Zhang's earlier work, included his vocals on most songs. The album was long listed as a nominee for the 2011 Polaris Music Prize. "Drifters/Love Is The Devil" followed in 2013, pushing further into no wave, electronic music, jazz and ambient territory.
After retiring his project Dirty Beaches, he has been focusing on explorations of improvised music, Free Jazz, and his new role as a composer. His newer compositions predominantly works with saxophone, synthesizers, percussion and piano, furthering his research on ritualistic music of liminality. Besides his solo work, he is also a member of a Free Jazz/experimental trio with Portugese minimalist/architect David Maranha, and Free Jazz Drummer Gabriel Ferrandini in Lisbon. Zhang currently works as a composer for film soundtracks, along with acting in independent films.
On June 4, 2017, Zhang appeared in the fifth, David Lynch-directed episode of the revived third season of Twin Peaks. Playing with Dean Hurley and Riley Lynch as part of the group Trouble, Zhang played sax in the scene. The song, "Snake Eyes", was issued as a single by Sacred Bones Records.
Zhang has also recorded original film soundtracks for several documentaries, including "Water Park" (2012) and "Who Is Arthur Chu?" (2017), in addition to directing music videos for himself and others. In 2018, the film "August at Akiko's" had its premiere at film festivals. Directed by Christopher Makoto Yogi and set in Zhang's childhood home of Hawai'i, the film features Zhang in a leading role, and it also features Zhang's sax based original score, which was released as a soundtrack album. In 2020, Zhang collaborated on two full length instrumental albums, "LONGONE" with Tseng Kuo-Hung and "STYX" with Pavel Milyakov.
In May 2022, Alex Zhang Hungtai has been featured on Cannes Film Festival 2022 for his work on the soundtrack of the Icelandic movie "Godland".

official
bandcamp
instagram
twitter

Tourdates
No shows booked at the moment.