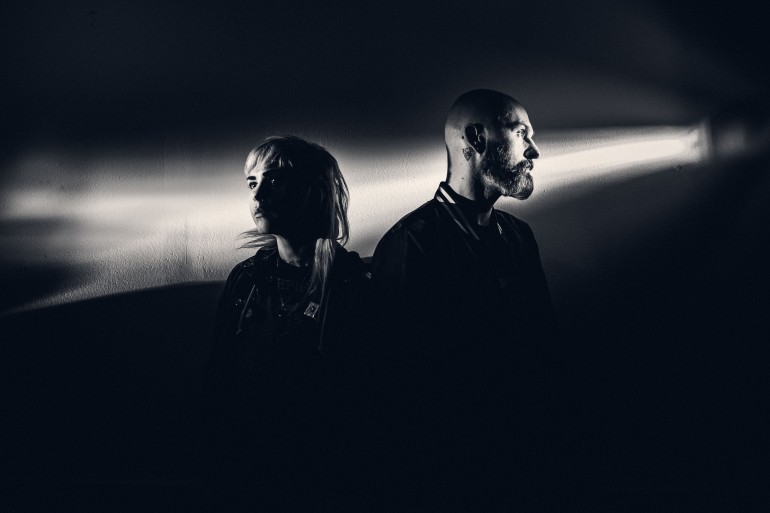 YOUTH CODE
Booking Agent : Ricky Biondetti
Born in 2012 out of a Los Angeles bedroom, Youth Code is the creation of Sara Taylor and Ryan George. The band made their spontaneous live debut at LA-based record store Vacation Vinyl's employee showcase. Word of the incendiary live performance quickly spread and was followed by release of the well-circulated, coveted, Demonstrational Cassette which saw the band hone their semi-improvised initial set into something altogether more muscular and lean. Soon after, Youth Code was invited to release a limited edition 7 inch single with the legendary Genesis P-Orridge's label, Angry Love Productions. The single quickly sold out and saw the band receive praise from industrial heavyweights including Skinny Puppy and Front Line Assembly. Shortly after the single's release, the band signed on with label DAIS to release their 2013 self-titled full length, which was met with widespread critical praise from outlets as far ranging as Pitchfork and MetalSucks. In 2013, Youth Code brought their brand of Industrial to audiences all over the US on supporting gigs with AFI, Nothing, The Body, Suicide Commando and a stint at SXSW that had Tucson Weekly call Youth Code the, "Best Surprise of the Festival". Regarding the SXSW performance, The LA Times added, "The band [Youth Code] is a perfect balance of muscular synth drums, white-noise analog pulses and singer Sara Taylor's defiant shrieks. It's harsh stuff, but never less than riveting to watch, and a perfect rebuttal to a festival that looks ever more like a [sic] A-list party than a place to truly hear something new. Thank God Youth Code was there to fix that at the end."
With the release of A Place To Stand and an opening slot on The Alliance Tour with Industrial legends Skinny Puppy and VNV Nation, Youth Code are ready to take their place as the torchbearers for a new wave of Industrial Music.
Tourdates
No shows booked at the moment.